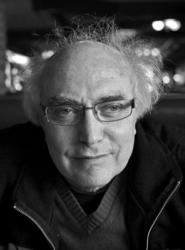 I feel myself fortunate today that I feel at home both in Hungary," said Tamas Revesz. "And in America and that I can contribute some way with my work to both countries
Salt Lake City, Ut (PRWEB) February 08, 2012
Pulitzer Award Winning Photographer Tamas Revesz spends an afternoon at Salt Lake Community College. The College's students, faculty and staff will be treated to the artist's views on his work and the photography industry.
Revesz will visit the College on February 10, 2012 at 2:00 p.m. in the Technology Building, Room 209, at the Taylorsville Redwood Campus. SLCC's School of Arts, Communication and New Media organized and will host the acclaimed photographer.
Mr. Tamas Revesz was born in Budapest, Hungary in 1946. The award-winning photographer and artist is currently based in New Jersey. A more complete look at his work can be found on his web site: Revesz.net.
Renowned American photographer Peter Turnley wrote of Mr. Revesz, "He embodies the spirit of several of his Hungarian predecessors, including Brassai, Capa, Kertesz and Moholy-Nagy, and this sensibility, creativity, cosmopolitanism, drive and warmth have blessed the world of art and photography. The culture and people of his adopted country are extremely fortunate to have this brilliant, important talent among them."
Like other Hungarian photographers, Revesz comes from a lineage of artistic virtuosity. His work shares with the work of his Hungarian forerunners the power, clarity and truth of a striking visual perception. The Hungarian sensibility Revesz possesses has been said to combine that which is visible to the human eye with that which is perceptible only to the human soul.
Revesz has published ten books and is comfortable living and working in both the United States and Hungary. "I feel myself fortunate today that I feel at home both in Hungary and in America and that I can contribute some way with my work to both countries."
Tamas Revesz's works have been published throughout the world. He was awarded by Pulitzer Memorial Award for his book, Budapest a City Before the Millenium in 1997. As a designer he was the winner of the corporate design competition of the Budapest Stock Exchange. He is a lecturer of photography. He has exhibited his work in Austria, Bolivia, Germany, Holland, Hungary, Denmark, Italy, and the United States, where he has lived since 1996.
About the College: Salt Lake Community College is an accredited, student-focused, urban college meeting the diverse needs of theSalt Lake community. Educating and training more than 62,000 people each year, the College is the largest institution of higher education in Utah. The College has 13 sites, an eCampus, and nearly 1,000 continuing education sites located throughout the Salt Lake valley. Courses are offered during both traditional and accelerated semesters, during the daytime, evenings, and weekends. Personal attention from an excellent faculty is paramount at the College, which maintains a student-to-teacher ratio of less than 20 to 1.
###