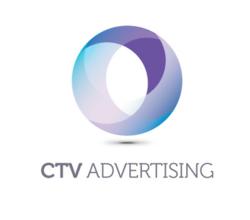 Our belief holds that true two way interactivity found within the first screen holds the potential to have more seamless user experiences.
Chicago, IL (PRWEB) February 07, 2012
CTV Advertising has continued on their initiative to study deep user experiences within second screen synced advertising campaigns and connected TV during the Super Bowl utilizing a unique methodology. Their focus consists of pairing heavy consumer "Couch Consultants" with media strategy experts to yield results outside of the typical business scope.
The Super Bowl study showcased both potential as well as barriers to successful ad campaigns that utilized a synced second screen. The consultants, all independent of one another were spread across differing demographics and asked to fill out questionnaires and report on their direct experiences before, during and after the game utilizing various companion applications. The basis of the research was to discover primary findings on consumer user experiences with synced advertising placements. A total of ten couch consultants were utilized.
Some initial findings released were as follows:
-Sixty percent of the couch consultants reported social disruption that occurred when trying to utilize second screen synced advertisements. These disruptions included negative reception by others engaging in group watching. A disability to partake in relevant conversations around the advertisement itself and other topics were reported.
-Forty percent of observers claimed that deep engagement with a second screen advertising unit shifted focus away from the primary screen placement. Several users claimed a poor recognition of the primary ad spot itself, due to more intensive focus within the second screen.
-Seventy percent of the couch consultants mentioned operational difficulties and confusion when trying to utilize synced advertisements across devices. Items such as poor content recognition, loud group conversations and a general confusion as to what ads actually held synced capabilities all played a role.
-Eighty percent of the Couch consultants felt that they derived value from content that synced related programming information within their second screen device. Utilizing this content in conjunction with traditional watching behaviors provided for deeper levels of engagement. There was also a widespread acceptance and deeper engagement found for ads that rewarded their viewers with specific incentives.
Zachary Weiner CEO of CTV Advertising states, "There is a lot of power within the second screen, but also a lot of considerations and difficult factors when creating brand experiences for consumers. Our belief holds that true two way interactivity found within the first screen holds the potential to have more seamless user experiences, such as our main practice area of connected TV advertising. That said, there are integration methods we are envisioning to address potential problems and could hold a key to unlocking the power of consumer second screens."
CTV Advertising is currently looking into further endeavors to deeply evaluate a range of possibilities found within the television ecosystem utilizing traditional methods and their couch consulting program.
CTV advertising provides marketing services, consulting and strategy throughout the world of future TV. Their emphasis is on the intersection of the second screen, social TV and Connected TV advertising. http://www.ctvadvertising.com
Contact:
Zachary Weiner
Zach(at)ctvadvertising(dot)com
312-933-5205
Liz Lally
Liz(at)ctvadvertising(dot)com
312-239-0509
###