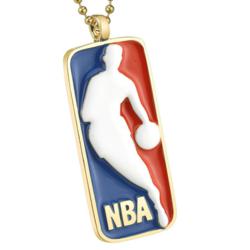 We are looking nationally for proven, independent sales professionals with strong followings to represent this beautiful line of American made, high quality jewelry
Los Angeles, CA (PRWEB) February 06, 2012
Gameplan Concepts, a California based jewelry company, is searching for track-proven, independent sales associates to offer its newest line of U.S.A. produced enameled alternate metal jewelry to an expanded market. The striking collection features the iconic marks of the NBA and highlights jewelry for the Los Angeles Lakers, Boston Celtics, Miami Heat, New York Knicks, Chicago Bulls and all 30 team markets.
Gameplan has always kept distribution of its officially licensed NBA Jewelry limited to fine and upper-end retail jewelers. This expanded move by Gameplan will now allow for distribution to additional retail outlets within and around the 30 markets of the NBA teams.
"This move will allow all fans of the NBA the opportunity to purchase the licensed iconic jewelry of their team even if they are outside the city where their team plays," said Lyle M. Rose, president at United Brands Worldwide, the marketing company representing Gameplan Jewelry. "We are looking nationally for proven, independent sales professionals with strong followings to represent this beautiful line of American made, high quality jewelry," he continued.
Initially only available in many of the arenas where the NBA teams play, Gameplan's newest line of enamel and alternate metal unisex jewelry projects a striking and bold statement for any fan. Finishes include Gold, Chrome and Jet.
Interested sales professionals should email their resume to info(at)UBworldwide(dot)com listing their territory and type of retail establishments they engage with.
Territories for the 30 NBA markets include:
Arizona – Phoenix Suns
California – Los Angeles Lakers, Los Angeles Clippers, Golden State Warriors, Sacramento Kings
Colorado – Denver Nuggets
D.C. – Washington Wizards
Florida – Miami Heat, Orlando Magic
Georgia – Atlanta Hawks
Indiana – Indianapolis Pacers
Illinois – Chicago Bulls
Louisiana – New Orleans Hornets
Massachusetts – Boston Celtics
Michigan – Detroit Pistons
Minnesota – Minnesota Timberwolves
New Jersey – New Jersey Nets
New York – New York Knicks
North Carolina – Charlotte Bobcats
Ohio – Cleveland Cavaliers
Oklahoma - Oklahoma City Thunder
Ontario, Canada – Toronto Raptors
Oregon – Portland Trailblazers
Pennsylvania – Philadelphia 76ers
Tennessee – Memphis Grizzlies
Texas – Dallas Mavericks, Houston Rockets, San Antonio Spurs
Utah – Utah Jazz
Wisconsin – Milwaukee Bucks
Retail point of purchase is not limited to jewelers – the Gameplan Jewelry alternative metal products, retail priced from $95 to $200, are appropriate for many types of retail, urban, fashion and sport associated businesses. Visit GameplanJewelry.com for more details.
About GAMEPLAN
Gameplan Concepts designs, creates, produces and distributes quality fine jewelry, including officially licensed NBA and NCAA Jewelry products. Gameplan is led by Creative Director Monty Abramov, best known for his work with MIRABELLE 18K, Celine Dion, Elton John and Elizabeth Taylor jewelry brands. For more information please visit http://www.GAMEPLANJEWELRY.COM.
Email or send all resumes for Gameplan sales positions to:
Mr. Lyle M. Rose
c/o United Brands Worldwide
280 South Beverly Drive
Suite 312
Beverly Hills, CA 90212
info(at)UBworldwide(dot)com
# # #