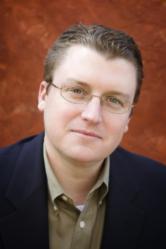 Portland, OR (PRWEB) February 08, 2012
The U.S. Department of Transportation's Federal Motor Carrier Safety Administration's (FMCSA) new Hours-of-Service (HOS) safety requirements will decrease the risk of truck accidents caused by driver fatigue, Portland accident attorney Sean DuBois said today.
"Let's face it – the sheer size of trucks makes them more dangerous to other drivers on the road. I think this is a great development in motor carrier law," said DuBois, a partner at Shulman DuBois LLC, who represents truck accident injury victims throughout Oregon.
The new hours-of-service rules, effective February 27th, 2012, were developed last year by the FMCAS and finalized in December 2011. Although there are already regulations in place regarding how long and frequently truck drivers can travel, these updates include reduced hours of driving, more breaks, and better-defined penalties.
In 2010, according to the Oregon Department of Transportation, there were 43 people killed and 408 people injured in Oregon truck crashes. The number of Oregon truck crashes was 1,002 – which was up 7% from 2009. The 2011 truck crash statistics are not yet available.
"With such high numbers of truck and motor carrier crashes, it's important that drivers follow the FMCSA rules. These hours-of-service rules will only work if drivers and trucking companies comply," DuBois said. "If they don't, both drivers and companies should be held accountable for negligence."
Important changes to the hours-of-service rules:

The number of hours a truck driver can work has been reduced from 82 hours to 70 hours per week.
Drivers may drive only if they have taken at least a 30-minute break in the preceding 8 hours of driving.
"Egregious" hours of service are defined as driving 3 or more hours beyond the driving-time limit (and may be subject to penalties).
The penalties for "egregious" violations are high, with trucking companies facing up to $11,000 in fines and drivers facing up to $2,750 in fines if the regulations are not followed.
Common causes of commercial truck accidents include:
1. Speeding
2. Fatigue
3. Failing to observe road rules
4. Substance abuse
5. Distractions
6. Inadequate evasive actions
7. Aggressive driving
8. Unfamiliarity with roadways
9. Improperly loaded trailer
10. Failure to properly maintain vehicle
Source: 2006 Report to Congress on the Large Truck Crash Causation Study, Table 8
''I've helped truck accident clients in the past, and my firm is dedicated to making sure that injury victims are compensated," DuBois said. "But I hope policies like the new HOS rules will mean less demand for our services because fewer drivers are hurt by overtired truck drivers."
About Shulman DuBois LLC:
The Portland personal injury law firm of Shulman DuBois LLC, is based in SE Portland, OR. Partners Joshua Shulman and Sean DuBois have experience helping people who have been injured in car, truck, bicycling, pedestrian, and motorcycle accidents. For a free consultation, call 503-222-4411 or contact us at our Portland Personal Injury Law website.
###