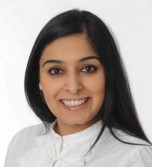 It is a very rewarding feeling to have patients show their appreciation by voting
Surrey, British Columbia (PRWEB) February 08, 2012
Legacies Sports Massage & Chiropractic has just bagged the highly coveted Surrey Now Reader's Choice Award, 2011. The clinic provides top notch chiropractic care and message therapy within affordable rates all over the Lower Mainland. Surrey Now is one of the most read newspapers in this part of Canada. The newspaper pays respect to the top performers in different categories once every year through their highly popular Reader's Choice Award. The winners in the different categories are selected on the basis of a poll conducted by Surrey Now and their affiliate newspapers for one complete month.
This noteworthy feat of the clinic can be attributed to their accomplished team of chiropractors and Registered Message Therapists. The entire team keeps themselves updated with the latest treatment techniques in order to provide the best service to their clients. The clinic has the distinction of curing innumerable cases of lower back pain, back pain, and many types of joint related problems with their exceptional treatment and care. They are also the frontrunner in this entire region in providing highly specialized sports treatment facilities. The talented sport therapists from the clinic have been serving many professional teams for years. Vancouver based Major League Soccer team Vancouver Whitecaps and professional football team named BC Lions are two of the most renowned clients of the clinic.
Reacting to the great achievement of the clinic, one of the main architects behind the success story, Dr. Sharon Dhaliwal said, "I am very happy and excited. It is a very rewarding feeling to have patients show their appreciation by voting. I love what I do, and I look forward to every new patient that I can help." Dr. Dhaliwal has also thanked the patients for showing their trust and confidence in the team. It must be mentioned here that, alongside fellow chiropractic practitioner Dr. Sukh Mann, Dr. Dhaliwal has made an immense contribution towards the groundbreaking success of Legacies Sports Massage & Chiropractic.
###