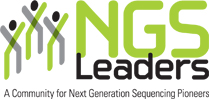 NEEDHAM, Massachusetts (PRWEB) February 07, 2012
NGS Leaders™ and Bio-IT World are co-hosting a free webinar entitled Solutions for De Novo Genome Assembly. The 60-minute webinar, sponsored by DNASTAR, is scheduled for Tuesday, February 7, 2012 at 2:30 pm ET/ 11:30am PT. Additional information and registration details are available at http://www.ngsleaders.org/events.aspx.
The webinar will feature a panel of industry experts discussing the challenges in performing de novo genome assembly and the tools necessary to address these challenges. Panelists will consider what is needed in terms of evaluating algorithms, DNA library preparation, IT/storage requirements and whether pilot sequencing projects should be undertaken before attempting a full-blown complex genome assembly.
Tom Schwei, Vice President and General Manager of DNASTAR, explained why DNASTAR chose to sponsor this webinar, "De novo genome assembly is viewed by many people as one of the unsolved genomics problems for the average life scientist. Researchers might be surprised to learn that there are solutions available today for de novo assembly of small genomes on a desktop computer and approaches to large de novo assembly projects being used successfully by many within the industry. In this webinar, the panel of experts will share their strategies and tools, including an overview of the DNASTAR software tools that have been found to produce superior results in both short-read (Illumina) and long-read (Roche 454) de novo transcriptome assembly projects." (See BMC Genomics articles for reference http://www.dnastar.com/t-seqman-ngen-articles.aspx.)
About NGS Leaders
NGS Leaders (http://www.ngsleaders.org) is an online community for people working in next-generation sequencing, genomics, bioinformatics, and related fields. Members across industry and academia are provided with opportunities to participate in a collaborative information ecosystem to address emerging challenges and network with peers.
About Bio-IT World
Bio-IT World (http://www.bio-itworld.com) provides breaking news, analysis, and opinion on enabling technologies that drive biomedical research and drug development, with emphasis on predictive biology, drug discovery, informatics, personalized medicine, and clinical trials. Bio-IT World focuses on the technologies deployed and strategic decisions made by companies in these areas, and their impact on performance.
About DNASTAR
DNASTAR, Inc. (http://www.DNASTAR.com) is a pioneer in the development and sale of desktop software used to increase life scientists' productivity. DNASTAR's comprehensive software suite, Lasergene, supports molecular biologists and geneticists in meeting virtually all of their DNA, RNA and protein sequence needs, including Sanger and next‐generation sequence assembly and analysis, with easy to use, affordable desktop computer software.
CONTACT:
NGS Leaders
Contact: Janine Holley
Email: jholley(at)ngsleaders(dot)org
Tel: +1 781 972 5487
Bio-IT World
Contact: Lisa Scimemi
Email: lscimemi(at)healthtech(dot)com
Tel: +1 781 972 5446
DNASTAR
Contact: Tom Schwei
Email: toms(at)dnastar(dot)com
Tel: +1 608 237 3082
###