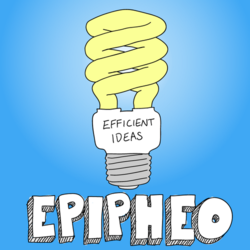 The beginning of actual artificial intelligence.
Portland, Oregon (PRWEB) February 07, 2012
Last week, Epipheo released a new video, Why Siri Can Take Over the World. In the 90-second video, Epipheo draws attention to the game-changing nature of the Siri technology. Says Epipheo CMO and co-founder Jon Collins, "Artificial intelligence has been a sci-fi dream for a long time. We now have the beginning of it in our pockets. Epipheo wants to help people understand the power of new technology trends and how those will change our lives. I use Siri all the time and I've seen how it has changed my life already. We think that Siri is a relatively un-hyped product compared to its potential. We hope that people will get excited about the potential of Siri, and we hope to help create demand for Siri to be opened to SDK so third-party application developers can bring Siri to new levels."
The video is just one in a series of editorial videos recently produced by the company as they begin to branch out of the advertising space into creating their own content. Epipheo has worked with hundreds of companies, from small startups to Fortune 500 brands. They specialize in helping companies translate their value propositions into compelling stories. But at the deepest level, says Collins, Epipheo is passionate about revealing truth in a way that changes peoples lives. In these new videos, the company explores topics of interest to a broader audience than the work they produce for clients. Collins notes, "There are a lot of interesting things happening in the tech world that change the way we live, and the better we understand them, the better we can make decisions on which technologies to adopt and to what level."
To learn more about Epipheo, visit the company website at http://www.epipheostudios.com/, or contact Jon Collins, CMO, at jon(at)epipheo(dot)com.
###