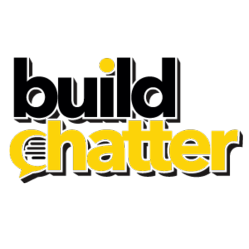 Small businesses usually fail within their first year of existence. They simply don't have the time, not to mention the money, to invest in outsourced app development at this stage of the game
Toronto, ON (PRWEB) February 07, 2012
70% of small business owners actually feel optimistic about their futures and 52% expressed a desire to grow their businesses in the year to come, according to the recent 6th annual Staples National Small Business Survey. Of course, their wishes to grow were based on one contingency: having a larger budget for advertising and direct marketing – something most simply do not have.
Social media is one such sector that is extremely cost-prohibitive for small businesses wishing to create a more branded, customer-focused presence. In fact, at an average cost of thousands a pop, designing a custom Facebook application is downright unrealistic for many small businesses.
At least that was the case before this month.
Buildchatter makes custom branded Facebook app development affordable and easy for small business.
Buildchatter President and Founder John Macintosh was equally frustrated by the lack of user-driven app development tools for small businesses on a fixed budget. "Small businesses usually fail within their first year of existence. They simply don't have the time, not to mention the money, to invest in outsourced app development at this stage of the game," Macintosh warned. "Potential customers and clients need to find out about that company's product yesterday."
With Buildchatter, his new Facebook app development tool launching this month, even small businesses without a dedicated web app design team can easily build and deploy branded apps on their Facebook business or fan page. And, once they're up and running, these Buildchatter-fueled applications will allow companies to get more likes and shares, to expand their networks, run interactive voting contests and polls and even to transact sales from traffic to their page.
The process of building an app can also take mere minutes with Buildchatter, as opposed to the months of design and development it takes when outsourcing the job to a design firm. Plus, application hosting packages run as low as $39 per month. "What Buildchatter has done is create a step by step, easy to navigate app builder for any small business owner to use. No matter what their skill set – they can even have none at all – Builchatter will help them create the function-rick Facebook app that takes their social media presence to the next level," said Macintosh.
About Buildchatter
Buildchatter is a Toronto, ON based web development firm offering a first-of-its-kind, comprehensive suite of easy to use yet function rich premium Facebook applications. All applications are well purposed and designed to perform specific tasks, from "sharing" to collecting fan data and from performing mass engagements to selling or showcasing products and more. Founded in April 2011 and entering its hard launch phase in January/February 2012, Builchatter's brandable applications allow any user, with or without any design ability, to build and deploy branded apps on their Facebook business or fan page. These apps facilitate more likes, shares, network expansions and transactions.
To learn more about Buildchatter, visit:
http://www.buildchatter.com
Or visit their Facebook page, at:
http://www.facebook.com/BuildChatter
###