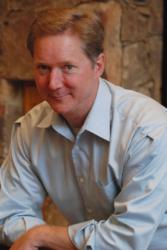 Private cloud demand is driving much of the enterprise growth we're seeing currently, but public cloud demand has been an even stronger influence on sales.
Reston, VA (PRWEB) February 07, 2012
Cloud computing demand is driving unprecedented sales growth at AIS Network, compelling the hosting pioneer to double the size of its public cloud months earlier than anticipated. AISN is a rapidly growing leader in enterprise-class cloud hosting solutions.
Last year, the privately held AISN enjoyed three record sales quarters, and the company brought on more new customers in one year than in any single year of the company's 19-year history. New cloud customers are outpacing more traditional managed hosting customers by three to one.
"Private cloud demand is driving much of the enterprise growth we're seeing currently, but public cloud demand has been an even stronger influence on sales," said AISN CEO Jay Atkinson.
Atkinson said that less than six weeks into the new year, 2012 is already shaping up as another record sales year. The company has made a strong market in hosting Microsoft SharePoint 2010 and SharePoint for Internet Sites (SharePoint FIS) as well as other mission-critical applications. The roll-out of the AISN partner program last March resulted in the company adding numerous new enterprise-class customers, including the hosting of high-end SaaS applications.
"The AISN public cloud is a great, economical option for online storage customers and the many small and mid-size businesses that we serve. Our enterprise customers are trying to get greater flexibility out of their IT resources while still preserving data security and controls, so they are gravitating toward our private cloud and hybrid cloud options. Forrester Research analysts are predicting that the private cloud market will double to more than $15 billion in 2020, and from our perspective, we see every indication of that happening," Atkinson said.
Within the last two years, the company has doubled in size and opened a second office.
AISN cloud hosting clients are organizations of all sizes and varying industries, ranging from governments and nonprofits to startups and publicly traded companies. Enterprises with vast amounts of data and large user populations, particularly those in the highly regulated health care and financial services industries, rely on AISN to host their most sensitive data, applications and Web sites in a fully compliant environment. High-traffic Web businesses are also a core business for AISN.
About AIS Network
AIS Network takes businesses to the cloud. Hosting pioneer AISN is a leader in cloud-based hosting for Microsoft SharePoint, SharePoint FIS, SaaS and other mission-critical applications for organizations with demanding security and compliance requirements. AISN clients no longer maintain servers in their office, because we secure and care for those servers 24x7x365 in world-class, disaster-resistant facilities and ensure their capacity grows with the client's business. Fully managed hosting of applications and online businesses is what we've done best since 1993. Unlike many cloud hosting companies, AISN, a SSAE 16 Type II-compliant organization, personalizes client service at every level, inspiring full confidence that mission-critical data, applications and email are in reliable hands. Visit http://www.aisn.net.
The names of actual products and companies mentioned herein may be the trademarks of their respective registered owners.
# # #