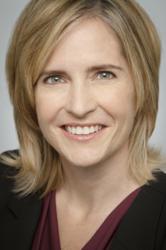 America needs to make things again.
San Rafael, CA (PRWEB) February 07, 2012
Educator and small business owner Stacey Lawson, a candidate for Congress in California's newly drawn Second District, released her detailed plan today to create middle-class jobs.
"America needs to make things again," said Lawson. "Creating high-wage jobs, middle-class jobs and steady year-round jobs will take revitalizing the American manufacturing economy."
Lawson's plan is called "Making More in America: How Restoring America's Manufacturing Strength Can Help Rebuild America's Middle Class," and can be read and downloaded at StaceyLawson.com.
Lawson, who co-founded and teaches at the Center for Entrepreneurship and Technology at UC Berkeley, started a company that created technology to help U.S. manufacturers compete in the global marketplace – and keep middle-class jobs in America.
"All of my experience creating jobs and sparking innovation has led me to one simple conclusion," said Lawson. "We can't outsource our way to prosperity. We need to do more than just design, and then consume, products. We need to make things again."
The plan is built around seven priorities with multiple specific proposals, including increasing lending to small businesses, expanding local niche manufacturing in the district, investing in education and vocational training, modernizing our infrastructure and restoring middle-class buying power through fairer tax policies.
Lawson spoke to her passion about job creation: "I'm running for Congress because I know just how important it is for families to have a path to the middle class. I've lived it – starting out in a trailer in a blue-collar logging town, earning an education and launching successful small businesses. Making sure every family in America can benefit from the opportunities that mine did is worth fighting for."
Visit http://www.StaceyLawson.com to learn more about Stacey Lawson and her plan to create middle-class jobs.
Paid for by Stacey Lawson for Congress
# # #