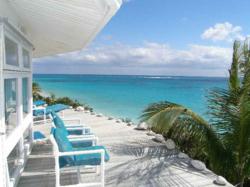 "HomeLink has seen a huge increase in enquiries since its appearance at no. 2 in the Sunday Times' Top 100"
Winchester, Hampshire, UK (PRWEB) February 09, 2012
Britain's oldest home exchange company HomeLink has been named in the Sunday Times Travel Top 100 holidays list.
Visits to HomeLink's website surged dramatically after HomeLink appeared in the Sunday Times and also after house swap holidays were featured on Channel 4.
HomeLink – which celebrates its diamond jubilee next year – helps thousands of like-minded families to enjoy fantastic holidays all over the world simply by swapping homes for a few weeks or even months.
Now even more families are exploring the benefits of the holiday house swap experience following the Sunday Times article and the Channel 4 TV coverage.
Traffic to HomeLink's website surged dramatically immediately after each burst of publicity.
Numbers of visits to the site doubled after the Sunday Times feature and increased six-fold after the Channel 4 coverage.
HomeLink's Caroline Connolly said: "We have seen a massive increase in the number of enquiries after all the publicity."
Home exchange holidays enable families to travel all over the world and enjoy holidays of a lifetime – simply for the price of the flights. By swapping homes, they remove the need for expensive hotel accommodation.
Although the initial attraction of a house swap holiday is the cost saving, families soon discover that it is also a great way to make friends, meet fellow enthusiasts and experience new cultures.
Home exchangers traditionally swap plenty of information and news before exchanging – so many become long-distance friends long before the house swap.
In the past that involved writing letters but now the growth in social networking and social media enables families to email videos and photos of their properties and video-call each other over Skype.
This helps to dispel any nervousness that people might have at exchanging homes with a stranger. By the time of the exchange, they are no longer strangers!
"The trust and friendship attract a certain kind of person. That is why home exchanges are so successful," said Mrs Connolly.
The TV coverage on Channel 4's SuperScrimpers programme highlighted not just the cost savings that can be gained from swapping homes – no hotel bills, no need for restaurants – but also the other benefits.
Home exchangers can make lifelong friends through swapping homes. They also know that their homes are in good hands and are being taken care of properly while they are away.
It is benefits such as these that draw professionals and their families to HomeLink. Its 59-year successful track record is also very reassuring, especially for those who have never tried a home exchange before.
HomeLink members together account for more than 13,500 homes in more than 80 countries around the world.
Around 10% of those homes are in the UK. That is proving very useful in the countdown to the London 2012 Olympics as spectators use home exchange as a way of visiting Britain to see the games.
All this extra Olympic house swap demand from families wanting to visit Britain is creating opportunities for UK home exchangers keen to travel abroad.
For more information about home exchange holidays, contact Caroline Connolly at HomeLink, tel +44 (0)1962 886882, caroline(at)homelink(dot)org(dot)uk
Notes For Editors
HomeLink International
7 St Nicholas Rise
Headbourne Worthy
Winchester
SO23 7SY
Tel/Fax: 01962 886882
Web: http://www.homelink.org.uk
Email: caroline(at)homelink(dot)org(dot)uk
HomeLink is the UK's oldest home exchange holiday organisation. It offers knowledgeable, personal support to members so they can make the most of their home exchange holidays.
HomeLink was established in 1953. For nearly 60 years, it has been helping like-minded families in more than 80 countries around the world to exchange homes.
# # #