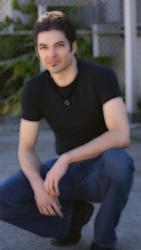 Dating Expert's Report Reveals: Tips to Get a Girlfriend
San Mateo, CA (PRWEB) February 21, 2012
Despite what some women think, most men out there are less interested in being "players" and dating hordes of women and more interested in finding someone special to spend time.
Here's the first of his tips to get a girlfriend that Xuma shares in his new report: Look at the hunt for a steady girl as a business venture.
"Here's one way to think about it," Xuma says. "For a man, getting a date, and subsequently making that person his girlfriends, is a product of being a good salesman."
A man has to first sell himself as a highly sought after product, Xuma explains in his report on tips to get a girlfriend.
"Men first sell themselves as a product, but then they also need to run the numbers," Xuma says.
What that means is that in an ocean full of women, men need to realize that there are only so many pearls, he says.
"And sometimes that means the guy is going to end up looking inside a lot of oysters to find the pearl," Xuma says. "In terms of salesmanship, this means that a man might have to make a lot of sales calls and pitches before he closes the deal."
A second bit of advice Xuma includes in his report on how to get a girlfriend is the importance placed on perfecting a sales pitch.
"Men need to have their sales pitch down to a science," Xuma says. "It's that same elevator speech a guy would give to Donald Trump to get him to invest in a business venture. Men need to have memorized a clear cut and concise pitch when they are selling themselves to a woman."
Xuma encourages men to not get down or discouraged.
"I've never come across a guy in all my years of teaching who wanted a girlfriend and then was never able to get one," Xuma said. "I'm talking about bald, overweight, shy, self-conscious men who were able to follow my tips to get a girlfriend and ended up with a great sense of self-worth and game plan that landed in a steady relationship."
Xuma has spent years teaching hundreds of men flirting tips for guys and has been a dating expert and attraction adviser for more than 10 years. He has appeared on ABC and CBS television, as well as Playboy radio. He's the author of The Bad Boy Formula, Secrets of the Alpha Male, the Girlfriend Training Program, and numerous other books and articles. He has also been recognized for his work sharing dating advice for guys and helping them learn tips to get a girlfriend.
For more information, visit Carlos Xuma's website at http://www.carlosxuma.com
###