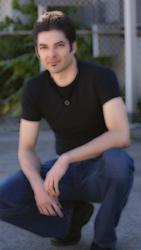 How To Approach A Woman: Tips in New Dating Guru's Report
San Mateo, CA (PRWEB) February 14, 2012
The key to learning how to approach a woman isn't in studying different opening lines or techniques, says Carlos Xuma in a new report.
"The answer lies in a man's ability to bolster his self confidence," Xuma says. "The report is a guide to self esteem with tried-and-true methods that will ensure no man ever fears rejection again."
There are three key concepts the report focuses on, Xuma says.
"Men who want to learn how to approach a woman first need to concentrate on their inner game — the skills and attitudes they need to develop to make themselves attractive to women," Xuma says. "These are dependent on the Three S's: self-confidence, self-discipline, and a sense of humor. Men need to exhibit all three of these traits if they want to be charming and charismatic and able to easily approach women."
Xuma's report on how to approach a woman includes tips that help men achieve this. For instance, a man needs to like himself and be happy with who he is as an individual if he wants to be successful in the dating arena. Getting to this state might involve a lot of effort, upheavals, and big changes, but it is necessary for a man to be happier and more satisfied with his life, Xuma says.
"A man needs to be happy with where he is in life without a woman before he even attempts to bring someone else into his world," he says. "It's that same saying that a man needs to love himself before he can truly love anyone else."
Another key strategy Xuma examines in his report on how to approach women is the philosophy that a man can handle anything in life that comes his way.
"Men need to be unafraid of the future and what lies next," Xuma says. "A man needs to have confidence that he is capable of dealing with whatever is yet to come. A key part of this is having clear and concise goals. A man with ambition in the form of goals knows he can weather any situation that life throws at him. This is an extremely attractive trait to women."
Xuma has spent years teaching hundreds of men flirting tips for guys and has been a dating expert and attraction adviser for more than 10 years. He has appeared on ABC and CBS television, as well as Playboy radio. He's the author of The Bad Boy Formula, Secrets of the Alpha Male, the Girlfriend Training Program, and numerous other books and articles. He has also been recognized for his work sharing dating advice for guys and helping them learn successful techniques on how to approach a woman.
For more information, visit Carlos Xuma's website at http://www.carlosxuma.com
###