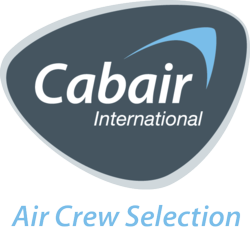 If you're looking for love – Cabair International would love to meet you!
(PRWEB UK) 9 February 2012
Using Facebook, this anonymous survey asked the female public which profession they find most attractive. It was a close finish but the most desirable man out there is ideally a pilot. Doctors were in second place; closely followed by firemen (women just can't underestimate a man in uniform!).
Luckily for the women of Britain, Cabair International (UK) Limited's flight crew selection team is busy touring the UK for talented new recruits. Cabair International's open evenings are the first step for any would-be pilot. These events give prospective pilots all the relevant information to decide whether they have what it takes for a career in commercial aviation.
So for all those looking for love – Cabair International has the career to match!
It seems Britain's most eligible bachelors are pilots... Chase the career of her dreams!
Assessment days and information evenings for February are:
Manchester Airport - Wednesday 8th February
Newcastle - Thursday 9th February
London Heathrow - Wednesday 15th February
Manchester Airport - Tuesday 21st February
Dublin Airport - Tuesday 23rd February
Edinburgh - Thursday 1st March
Newcastle - Thursday 8th March
Visit http://www.cabair.com or text 'FLY' to 81025 to book a place
To meet one of Cabair's "eligible" graduates for an interview to find out more about training to become a commercial airline pilot and embarking on a career in aviation, or for more images or information on this press release please contact Marie Fuller or Emma Connolly on 01494 729811.
###