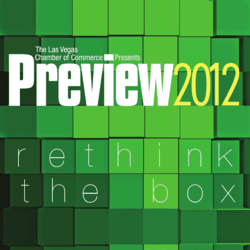 This is one of the most creative marketing ideas I've seen.
Las Vegas, NV (PRWEB) February 09, 2012
Las Vegas, the city that screams for attention. How do you get your message noticed above the noise in Las Vegas? That is what the Chamber of Commerce was trying to decide when they turned to Jammie Hsu with Proforma Element 7. She recommended the interactive card by Wall Printing.
This unique card has four panels that capture attention, even in Las Vegas. The card included a QR code that provided more information instantly to people with smart phones. The card initially looks like a regular postcard, but upon opening it chamber members quickly found that it was unlike any postcard they had seen before. It is one of the most creative marketing ideas I've seen commented one member.
The interactive card has been used in a number of very creative ways over the past year. Beer companies such as Guiness and Samuel Adams have used it as an interactive coaster and companies of all sizes have found it to be a unique way to get their message out. It is even becoming popular as a business card and brochure all tied into one piece.
About Proforma Element 7. Proforma Element 7 provides promotional products, printing services, business documents, ecommerce solutions and multimedia solutions and is located in Las Vegas NV.
Wall Printing produces innovative print products and works through distributors throughout the United States. They have also partnered with Memory Cross to create educational pieces that help children learn how to live healthier lives, teach them their ABCs, Share the Gospel and teach children Bible Stories.
###