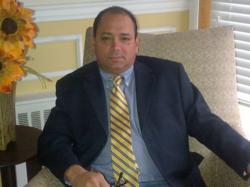 Sell your business within 90 Days! at a fraction of the commission of large firms
New York Metro Area (PRWEB) February 09, 2012
Henry Galasso, a business broker who seems to have the cutting edge in the retail sector and light industry division, has leaped rapidly into the top position in the New York, Long Island and the metro area, brokering transactions in multiple industries. He exudes integrity in the business listings he signs and with his experience in the food business's such as delis, pizza shops, bagel stores, pet supply stores, car washes, ecommerce websites, etc.
Henry Galasso, owner operator of http://www.businessbrokersny.com, and he beats any brokers fee on selling your business effectively is an expert in retail having relationships with big box retailers such as Pax Ventures, Café Europa, Cafe Metro, Hot & Crusty, Nathans, Bread Factory, Dunkin Donuts, Subway Franchise's, Hagen Daz, Bagel Boss, Fresh & Co, Moa z inc., Papa Johns pizza, Kentucky Fried Chicken and many more. Henry Galasso was the first Business Broker called upon to commence the Angelo & Maxies Acquisition from Charthouse Inc. in 2011. On a smaller note, Henry & his brokers focus on doing business as http://www.PizzaBrokers.com, or http://www.DelicatessenBrokers.com. Business Brokers in New York build their reputation on the representation they make on the buyer and seller side, through their experience and feel of how the integrity of the listing is represented by the seller.
Henry Galasso, Business Broker, builds his trust from his buyers through this transparent means of developing the truth of how to protect the seller and represent the buyers at the same time. The climate for business sales does continue to improve in these times, with the number of transactions are up from 2009 and up from last year. The buyers in the market are quite serious, but they also carry a lot of caution. Financing is certainly more readily available, which is a plus for buyers and sellers. Corporate America has jobless record highs enough to have given business brokers like Henry's firm the ability to find viable business for acquisition for the people who were let go with hefty sums from the white collar industry.
East Coast Stores LLC 516-342-168 fax 516-750-9019 http://www.EastCoastStores.com
###