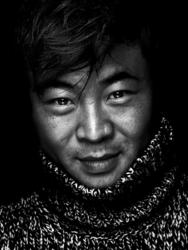 We invented Travel By Colors so customers can plan a trip according to their personality, the purpose of their travel, or maybe just the very mood they are in when looking for an exciting experience
New York, NY (PRWEB) February 08, 2012
ExpertFlyer.com®, the premier online air travel information tool, which now offers its award-winning Seat Alerts® feature free to all travelers, continues its monthly One-on-One blog series with an interview with Momondo® partner, Martin Lumbye. Momondo is a unique travel meta-search site that offers a wide selection of free services to help travelers plan their next travel adventure. One service they offer is a travel planner called "Travel by Color" that matches cities with consumer destination objectives, such as nightlife, beaches, sightseeing, etc., to identify cities matching traveler criteria and activities.
What makes Momondo most effective in helping travelers find the ideal travel destination are the live search/crawls it conducts with more than 740 Online Travel Agencies (OTAs) and airline companies (both low cost and legacy carriers) with every new search. The process helps travelers find the most updated, and often the cheapest, price on exact routes they've expressed interest in exploring.
"Travel by Color" is a concept created to help travelers search for travel destinations by personality or the travel mood they're in and at the same time, cut through all the online clutter and get specific information that is relevant to their current search. According to Martin Lumbye, it has been very well received by travelers.
"We invented Travel By Colors so customers can plan a trip according to their personality, the purpose of their travel, or maybe just the very mood they are in when looking for an exciting experience," Lumbye explains. "Travel is so much more than a cheap flight - travel is more about feelings, emotions, and discovery. Our customers have really warmed-up to the idea because it actually recommends ideas and locations they may not have considered based on conventional searches."
"Momondo is a great example of how websites are helping consumers filter out a lot of the noise on the Internet and provide almost a customized way to help travelers create an itinerary that is fun, rewarding, and economical," says Chris Lopinto, President and co-founder, ExpertFlyer. "Consumers can have a lot of fun with the 'Travel by Colors' feature and might be surprised to discover where their subconscious is suggesting they visit."
To read the entire interview with Martin Lumbye at Momondo, please visit ExpertFlyer's blog.
About Momondo
Momondo is a global travel site that offers a wide range of free services making travel planning easier. Momondo searches 700+ travel sites for the best prices on flights, hotels and rental cars. Momondo's City Guides have reviews of the best places in cities across the world.
About ExpertFlyer.com
Each month, ExpertFlyer's One-on-One blog goes face-to-face with the travel industry's leading decision makers to discuss and address topics relevant to many of today's business and frequent travelers.
ExpertFlyer.com was conceived and created by an eclectic team consisting of a veteran elite tier frequent flyer, an airline captain and corporate travel manager, and information technology professionals to deliver a 24/7 real time powerful air travel information service. The company provides its subscribers and corporate travel managers alike with a complete, concise and efficient way to access the ever-changing details of worldwide air travel information. For more information, please visit http://www.expertflyer.com.
###