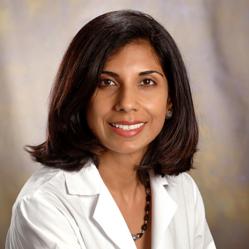 We concluded CT imaging works very well as a 'gatekeeper' to the catheterization lab.
Royal Oak, Mich. (PRWEB) February 09, 2012
An important research study, led by Beaumont Health System cardiologists and involving 47 hospitals and outpatient centers in Michigan, may help spare patients from unnecessary invasive heart procedures while lowering health care costs.
The research, published in the Feb. 14 issue of the Journal of the American College of Cardiology, found that coronary computed tomography angiography, where heart arteries are imaged with a CT scanner, is very effective at identifying obstructive heart disease requiring an invasive heart catheterization procedure. Cardiac stress testing, the standard for diagnostic heart testing, is not effective.
The research was sponsored and funded by Blue Cross/Blue Shield/Blue Care Network of Michigan as part of a statewide quality improvement initiative called the Advanced Cardiovascular Imaging Consortium. Beaumont is the coordinating center for the consortium.
"In this study, we looked at 6,000 patients across the state who had CT imaging after a heart stress test," says lead author Kavitha Chinnaiyan, M.D., Beaumont's director of Advanced Cardiac Imaging Education and program director for ACIC. "We concluded that CT imaging works very well as a 'gatekeeper' to the catheterization lab, and can help rule out patients who don't require invasive coronary angiography."
As many as 10 percent of stress imaging studies are inconclusive, often leading to invasive coronary angiography (also called diagnostic cardiac catheterization), often with negative results. Recent data from the National Cardiovascular Data Registry of 400,000 patients found obstructive coronary artery disease in only a third of those undergoing ICA. Even positive stress tests were only moderately associated with obstructive heart disease.
In the Beaumont study, coronary CT angiography was able to identify obstructive coronary artery disease (> 50 percent blockage) in 1,158 patients (18.7 percent) of all 6,198 patients; remaining patients had normal arteries or nonobstructive disease. Stress test results were not able to predict coronary artery blockages.
Coronary CT also correlated well with invasive angiography findings, but stress test findings did not, indicating that it may serve as an effective tool to triage patients to the catheterization lab, when stress tests are inconclusive.
Coronary artery disease results in more than half of all cardiovascular deaths in the United States and remains the leading cause of death worldwide.
"With the population at risk for CAD increasing, it's important that health care systems provide cost-effective diagnosis and to avoid unnecessary testing, treatment and cost," says Dr. Chinnaiyan. "Our study shows that CT angiography can help to identify patients who need expensive, invasive testing, especially in patients with inconclusive stress test results."
According to American Heart Association statistics, more than 1 million cardiac catheterizations are performed annually. The cost of a diagnostic cardiac catheterization is about $2,700.
Beaumont is a world leader in cardiac CT imaging, with other published research on the use of CT imaging for diagnosing or predicting heart attack; identifying unstable plaque likely to cause a heart attack; and diagnosing chest pain patients in the Emergency Center.
About Beaumont Heart Care
Beaumont is Michigan's, and one of the nation's, most experienced providers of heart care, ranking on U.S. News & World Report's 2011-12 "America's Best Hospitals" list for cardiology and heart surgery. The Beaumont Heart Center is a comprehensive, state-of-the-art facility that's dedicated to the prevention, diagnosis and treatment of heart problems. Beaumont's Ernst Cardiovascular Center includes six specialty clinics offering advanced and minimally invasive treatments for heart valve disease, atrial fibrillation, congestive heart failure, aortic aneurysm and dissection, plus preventive screening for adults and high school students. Beaumont's Ministrelli Women's Heart Center is the first in Michigan devoted exclusively to the prevention, diagnosis, and research of heart disease in women.
# # #