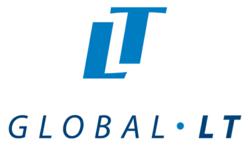 Troy, MI (PRWEB) February 07, 2012
Global LT, a leading provider of Language & Multicultural Training, Translation and Expatriate Destination Services is reporting record growth in its 32-year history with a 58.7% increase in revenue growth.
"We have been breaking our lifetime records the past 3 years, however, this past year has been impressive to say the least. We continue to thank our loyal customers and clients who use our services consistently," says Lisette Poletes, CEO of Global LT.
Global LT's bread and butter usually lies in the Language department, however this year each department has seen milestones that far exceeded expectation.

Cross Cultural Training 99.86%
Destination Services 83.10%
Language Training 61.52%
Translation Services 9.20%
Global LT is a privately held company that works with Fortune 1000 Companies Human Resource Executives, Marketing and Communications teams as well as Training Departments. Each program is specifically designed for each client. Classes are offered via instructor-led, web based and through distance learning tools.
Global LT:
Founded in 1979, Global LT is headquartered in Troy, Michigan. Global LT is a world renowned provider of language training, cultural training, translations and expatriate destination services with representatives in Boston, Los Angeles, Phoenix, Pittsburgh, Raleigh, Hong Kong, Frankfurt, London, and Shanghai. Global LT is a member of the National Minority Business Development Council (NMBDC), The Association of Language Companies (ALCUS), American Translators Association (ATA) and the Women's Business Enterprise National Council (WBENC). To learn more visit http://www.Global-LT.com for more information or call + 1.888.645.5881
###