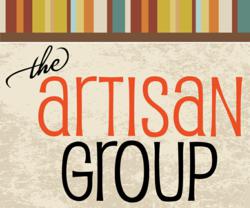 (PRWEB) February 16, 2012
The Artisan Group, an exclusive art promotions group, will be a sponsor in GBK's upcoming Luxury Gift Lounge honoring the 84th Annual Academy Awards Nominees and Presenters on February 24th and 25th, 2012 at The W Hotel in Hollywood, California.
The Artisan Group will gift attending celebrities with an exclusive swag bag, valued at $1,300, containing handcrafted jewelry; spa and bath products; designer stationery; sewn wristlets; knitted hats; designer iPhone cases; decorative-fused glass; a handcrafted child's tutu; pet toys and accessories; journals; handcrafted pens; hand-cut paper flowers, and fine art photography.
Participating members of The Oscars Luxury Gift Lounge event who will gift the celebrities include Valerie Guerrero of The BeezKneez Designs (The Artisan Group's Founder); Nikki Cutro of 13 Black Cats Designs; (Managing Partner); Tina Allen of Tina Dean Designs; Nancy Anderson of Nan Gates Designs; S. Michelle Babcock of SMB Studio; Kristi Baker of The Nib and Quill; Jennifer Berube of Elegantly Eclectic; Michelle Bousley of OC Styles Creations; Joanne Culbreth of Happy Moose Garden Art; Sandy D'Andrea and Stevie D'Andrea of Jewels For Hope; Kathryn Doll of Kathryn Designs; Lindsey Afton Dufoe of Afton Dufoe Photography; Wendy Emerson of Willow Creek Jewelry; Andrew Fuller of Cirmes Tonsorial Parlour; Jenifer Gallagher and Jillian Anderson of The Scarlet Robin; Nathalie Girard of NG Originals; Alexis Gopal of Alexis Studio Design; Sheri Hall of Oops I Knit It Again; Susan Harbourt of Luster MetalWorks; Pam Hurst of Pam Hurst Designs; Jenny Jafek-Jones of The Crimson Poppy; Wallace Kowrach of The Exceptional Artisan; Rachel Leathers of Hearts of Stone Jewelry; Kristal Lee and Jennifer Lee of Atutudes Handmade Tutus; Erica Low of iCandy Designs; Janice Mahoney of Mama Mahoney Creations; Betty Miller of Magic Senses; Fiona Rohde of Fiona Designs; Stephanie Rountree of EdenSong Essentials; Libbi Shorts of Mt Baldy Glassworks; Deb Soromenho of AWE Jewelry; and Shawna Ziemer of Wags and Wiggles.
An elite juried community of over seven-hundred talented artisans, The Artisan Group provides a sampling of handcrafted products to celebrities and members of the press at major award show Gift Lounges leading up such telecasts as The Academy Awards, The Golden Globes, and The Primetime Emmys.
The Artisan Group offers its members guidance in the areas of sales, marketing, social media, and public relations.
Follow us on Facebook, Twitter, and our Blog for more information on our upcoming celebrity events. A collection of our member's products are available on our Official Pinterest boards.
Press inquiries may be directed to press(at)theartisangroup(dot)org.

The Artisan Group is not in any way associated with the Academy of Motion Picture Arts and Sciences, The Hollywood Foreign Press Association, or The Academy of Television Arts & Sciences.
# # #