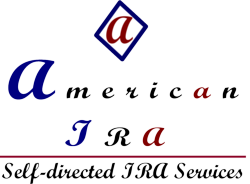 These events are always booked to capacity. This year will be no exception as Hard Money Lending is growing in popularity in this economic climate.
Fort Lauderdale, FL (PRWEB) February 07, 2012
Hard Money Lending Major Event Coming Soon...American IRA-A National Provider Of Self-Directed IRAs Announces The Upcoming National Hard Money Seminar in Fort Lauderdale, Florida on March 21st, 2012.
These events are always booked to capacity. This year will be no exception as Hard Money Lending is growing in popularity in this economic climate.
Jim Hitt, CEO of American IRA says, "There are many reasons why Hard Money Lending is growing in popularity. Still, there are two major reasons:
1. Banks are getting stricter and stricter about who they will lend to and who they will not so the average person who normally could have easily obtained a loan is now being rejected by bank after bank.
2. Investors are finding many of their old investment choice favorites are now bringing much lower success if any success at all. They are frustrated with the low yields and losses and are looking at Hard Money Lending as a great alternative. Savvy investors know that, if they use "due diligence", hard lending can be a very safe and profitable investment option that brings along the added benefit of knowing they helped someone who otherwise couldn't have succeeded without their help."
Research is key when it comes to Hard Money Lending. A few important rules to live by are:
1. Run credit and background checks on individuals before loaning them money
2. Loan only to individuals who have a sizable investment in the asset they are requesting funds for (i.e. If it is a mortgage they are requesting...check the value of that home...their debt to income ratio...and make sure they have a sizable amount of equity tied up in the home...most hard money lenders like investments in which the person borrowing funds has at least 40% equity in the item they are borrowing on...these investors also like to hold the 1st mortgage position on real estate loans)
3. Make sure professionals are involved in these transactions. (i.e. Accountants, Lawyers, Appraisers, Realtors, etc.)
Mr. Hitt interjects, "I can't stress enough how important it is to involve professionals in these deals. Yes, it costs money to hire a lawyer to draft a mortgage contract but, at the end of the day, that contract will pay for itself many times over in the event you need to enact your rights within it to foreclose on a home. Accountants can prove to be an invaluable resource also. Again, yes it is costly to hire an accountant still having them go over the financials of the deal you are about to invest in and having them catch something that you missed can prevent you from putting your carefully guarded funds into a sham of an investment. As investors, I am sure you would agree that paying $300 to a lawyer or an accountant who advises against the deal you were going to enter into is a much better situation than losing $100,000 by entering into that deal blindly."
About:
American IRA, LLC was established in 2004 by James C. Hitt in Asheville, NC.
The mission of American IRA is to provide the highest level of customer service in the self directed retirement industry. Mr. Hitt and his team have grown the company to over $250 million in assets under administration by educating the public that their self-directed IRA account can invest in a variety of assets such as real estate, private lending, limited liability companies, precious metals and much more!
To learn more about American IRA, LLC and self-directed IRAs/self-directed Solo 401(k)s, please contact our office at 1-866-7500-IRA(472).
As a self-directed IRA administrator they are a neutral third party. They do not make any recommendations to any person or entity associated with investments of any type (including financial representatives, investment promoters or companies, or employees, agents or representatives associated with these firms ). They are not responsible for and are not bound by any statements, representations, warranties or agreements made by any such person or entity and do not provide any recommendation on the quality profitability or reputability of any investment, individual or company. The term "they" refers to American IRA, located in Asheville, NC.
###