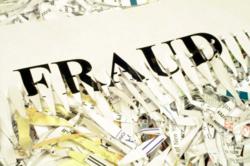 This course was informative and also related you back to the policy which is something we all need to look at when reviewing coverage.
Harpers Ferry, WV (PRWEB) February 22, 2012
As the 2012 storm season approaches, property adjusters need to ensure that they have the tools and knowledge necessary to handle catastrophic losses. In addition, given the still struggling economy, the possibility of fraudulent claims continues to be a problem.
To help prepare adjusters, WeTrainAdjusters recently announced the release of two new online courses: Fraud Detection and Prevention and Water Loss Fundamentals. Both courses have been approved for Florida and Texas continuing education (CE) credits.
Fraud Detection and Prevention is a two hour course that introduces the skills and techniques that insurance professionals need to detect and report property insurance fraud. This course is eligible for two hours of General credits in Texas and two hours of Law and Policy credits in Florida.
The one hour Water Loss Fundamentals gives students a thorough understanding of how to adjust water losses. Topics covered include scoping and adjusting the loss, understanding the coverage, and recovery and settlement.
Students can enroll in both courses for less than $40.00.
Additionally, both courses can be scheduled for classroom training and are also eligible for CE credits.
"The goal of WeTrainAdjusters is to offer property adjusters of all levels an excellent training experience at a reasonable price" says Scott Hutton, Training Manager for MindCross Training, the company that created WeTrainAdjusters. "We're especially excited to be able offer two hours of Law and Policy credit for the Fraud Detection course" adds Hutton "many courses offering these credits can be hard to find and tend to be somewhat dry".
WeTrainAdjusters offers a wide variety of property adjuster training. Other popular courses include Property Adjusting 101, Claim File Components and Florida PPIA Licensing and Designation Program.
About WeTrainAdjusters
WeTrainAdjusters is an insurance-focused area of MindCross Training. Founded in 2001, MindCross Training is a training development company focused on providing various types of cost-effective training and training services. MindCross is currently working with partners in the insurance industry to provide adjusters with the best training available. MindCross is an authorized Continuing Education (CE) provider in Texas and Florida. Additional information can be found at http://www.MindCross.com.
###