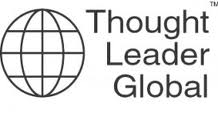 We've gradually developed a high level of discourse among the speakers and delegates over the years.
Amsterdam, Netherlands (PRWEB) February 07, 2012
Increasingly challenging legal compliance issues involving business restructuring, intra-group financing and overall tax planning will be on the table March 15 and 16, when Thought Leader Global hosts its seventh direct tax event, the "Tax, Transfer Pricing and Restructuring Forum."
The event, slated to be held in Amsterdam, will unite leading in-house tax directors and other industry experts for detailed discussions on current and future tax and transfer-pricing developments. Also on the agenda will be the latest changes in OECD protocols and other practical tax and financing discourse, according to a statement issued today by Thought Leader Global, a dynamic multinational networking organization and producer of targeted business media and events.
"This is the seventh direct tax event that we've organized in Europe," noted Thought Leader Global Marketing Manager Scott Rogers. "We've gradually developed a high level of discourse among the speakers and delegates over the years, and people who come will enjoy some high-quality exchanges between speakers and other attendees."
Among the topics and presenters at the two-day event, according to the Thought Leader Global statement:
Lufthansa: Permanent establishment rules and challenges
Danish Tax & Customs Admin: Tax and finance issues surrounding business restructurings
UniCredit Group: New Italian CFC rules
Paramount: Setting up a legal tax strategy
Carlsberg: Tax and legal Issues with reorganizations, divestitures and spinoffs
Oerlikon: Managing in-depth transfer pricing audits
SHV: Tax controls and strategies to handle tax reviews efficiently
Loyens & Loeff: Tax treaty abuse vs. good planning
Pon Holdings on M&A financing: arriving at an optimal setup
OMV: Implementation of transfer pricing risk assessment strategies
Vestas: A practitioner's perspective on APA
Oriflame: Implementation of a modular centralized business model
Prada: Tax management before, during and after the listing process
"The legal aspect of corporate tax cannot be underestimated," Rogers noted in the Thought Leader Global press statement. "Tax and transfer pricing directors often take technical and strategic approaches to managing the corporate tax position during these transactions. However, more and more tax departments are formulating advanced legal strategies to deal with the various risks in their structures.
"Having an awareness of case law both from a European Court of Justice perspective and a domestic level, being knowledgeable of the legal issues in reorganizations and divestitures and keeping up-to-date on group taxation regimes is critical," the Thought Leader Global marketing director added. "In addition, it's very helpful to hear other tax and transfer pricing directors' experiences with handling tax audits and navigating anti-avoidance legislation."
"Tax, Transfer Pricing and Restructuring Forum" is one of a number of educational events Thought Leader Global has scheduled for the first half of 2012. Other upcoming events include a merger integration management forum at the end of March; an "Enterprise Cloud Computing Forum" in April; a marketing branding event, also in April; and a May meeting for in-house audit and risk directors.
For more information on the "Tax, Transfer Pricing and Restructuring Forum" or any of the upcoming Thought Leader Global events, contact Marketing Manager Scott Rogers at +44-203-239-1927 or email info(at)thoughtleaderglobal(dot)com.
"The 'Tax, Transfer Pricing and Restructuring Forum' is a great chance for attendees to learn how other tax directors are implementing advanced legal and strategic tax strategies," Rogers noted. "There will be a lot of perspectives – both success stories and tough lessons learned – and there will be concrete strategies you can use to drive strategic transformation in your enterprise."
About Thought Leader Global
Thought Leader Global is a dynamic networking organization that produces targeted business media and events on various issues to senior management in multinational enterprises. Thought Leader Global's mission is to produce business events that allow industry representatives to share various approaches to complex commercial challenges, giving event attendees valuable insights on increasingly complex global environments.
###