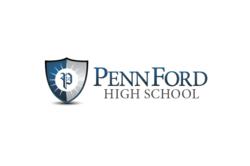 Houston, TX (PRWEB) February 09, 2012
National Freedom day is a celebration that memorializes President Abraham Lincoln signing the thirteenth amendment into the United States Constitution and outlawing slavery on February 1, 1865. National Freedom Day marks an important time in the history of United States because under the thirteenth amendment slavery and involuntary solitude became illegal in the United States.
"As part of the celebrations of the National Freedom Day, PennFord high school organized an event in which students & alumni organized a play that focused on the important events in slavery and the timeline of rise and fall of slavery in the United States, emphasizing the important roles that individuals like Harriet Tubman, Frederick Douglass and President Abraham Lincoln played in slavery's eventual end. In play the events of slavery in the United States were tied to the Civil Rights Movement of the 20th century. Further emphasizing the fact that, even though slaves had been freed, they were not considered to be equal once they became free". The event was broadcasted live on the internet and many of the PennFord High School Alumni participated virtually by giving speeches and sharing their views on National Freedom Day. With freedom and equality being central themes behind National Freedom Day School Activity, it was appreciated by the parents of students and individuals who were invited from different communities. Chief Guest at the event was a well renowned social rights activist and in her key note speech, she highly appreciated the event and the overall management of PennFord High School.
President Lincoln had signed the 13th Amendment on the first day of February that date was chosen to celebrate National Freedom Day. Major Richard Robert Wright Senior, a former slave who founded the National Freedom Day Association, played a crucial role in creating the observance. The first commemoration took place on February 1, 1942, at Independence Hall. As it has every year since, the remembrance included laying a wreath at the Liberty Bell. On June 30, 1948, President Harry Truman signed a bill to proclaim February 1 as the first official National Freedom Day in the United States.
About PennFord High School Faculty:
PennFord high school offers quality online education due to which it is accepted globally around the world and thus has received awards for its superior services in online education
PennFord High School Faculty is ranked best among many, due to the reason that most of the faculty members have a PhD degree in their respective fields and their articles and research materials are regularly published in leading academic papers and journals worldwide. PennFord High School Faculty is sharing their vast experience with the Students and thus PennFord High School is proud to have a faculty of experienced and highly qualified individuals, who have been associated with some of the best educational institutions around the world.
###