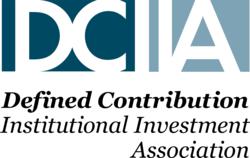 Washington, DC (PRWEB) February 08, 2012
This joint initiative, which continues a program initiated by RIIA, is timely coming on the heels of the Obama Administration's initiative to broaden and support the introduction of lifetime income programs for 401(k) and defined contribution savers.
According to Francois Gadenne, Executive Director of RIIA, this new collaborative effort of top minds in retirement income and financial services combined with the additional support of the Administration is all good news for participants in defined contribution plans. "Qualified retirement plans contain the largest pool of financial assets that many retirees will be able to accumulate in their lifetimes," he explains.
"Few income programs have been offered inside of defined contribution plans," notes Lew Minsky, Executive Director of DCIIA. "That is most likely because of the uncertainty surrounding the tax and fiduciary considerations for plan sponsors interested in making lifetime income solutions available to their plan participants. We now have a clear indication of executive branch support that will help plan sponsors that would like to offer these programs to their employee participants."
The broad mission of the Defined Contribution Lifetime Income Working Group is to create a framework that helps participants to effectively use the assets they've accumulated inside their qualified plans to pay themselves during their retirements. RIIA is also sponsoring advanced training and education through its Retirement Management Analyst℠ (RMA℠) certification which better prepares financial advisors to help plan participants properly construct their retirement income programs.
"Allowing participants to receive regular incomes from their assets can help them maintain a more comfortable lifestyle in retirement if they properly construct their income payment program and manage their payments over time," continues Elvin Turner, President of Turning Consulting, LLC, and Co-Chair of the Defined Contribution Lifetime Income Working Group.
Both RIIA and DCIIA invite financial services and retirement industry firms to join this working group focused on Americans' retirement income security. Firms can get involved by either becoming a member of RIIA and/or DCIIA. RIIA and DCIIA also welcome other interested associations and groups in the financial services and retirement industry that would like to contribute to the working group to inquire about joining this important effort.
"We commend the Treasury department and others in the Administration for issuing guidance and considering initiatives intended to help open the door for plan sponsors who want to help their participants create an income paycheck in their retirements," says Minsky. "Join together with leading firms in the retirement industry to develop the innovations and processes that will launch these programs and products to the benefit of millions of retirees."
For more information, interested companies should contact Elvin Turner at RIIA turnerconsult(at)sbcglobal(dot)net or Brenda O'Connor, DCIIA at b.oconnor(at)dciia(dot)org
About the Retirement Income Industry Association (http://www.riia-usa.org)
Founded in 2006 by leading financial services companies, advisors, associations and academics, the Retirement Income Industry Association (RIIA) gives the industry a rigorous, research-driven, household-focused foundation for developing retirement solutions to serve retirees today and into the future. A non-profit organization, RIIA achieves its mission through a unique View Across the Silos that allows members to see change and disruption before others and to achieve competitive advantage by providing the space, discussions, advanced education, market insight, research, comprehensive data, standards and thought leadership for successful retirement income management. RIIA members span the entire industry and include banks, insurers, mutual fund companies, brokerage houses, financial advisors and distributors, plan sponsors, researchers, technology companies, marketing firms, academics, and industry media.
About the Defined Contribution Institutional Investment Association (http://www.dciia.org)
The Defined Contribution Institutional Investment Association (DCIIA) is a non-profit association dedicated to enhancing the retirement security of American workers. To do this, DCIIA fosters a dialogue among the leaders of the defined contribution community who are passionate about improving defined contribution plan design. DCIIA members include investment managers, consultants, law firms, recordkeepers, insurance companies, plan sponsors and others committed to the best interests of plan participants.
RIIA Media Contact: Susan B. Chanley, sbumsteadchanley(at)comcast(dot)net, 781-587-0115
DCIIA Media Contact: Lew Minsky, lew.minsky(at)dciia(dot)org, 202-367-1124
###