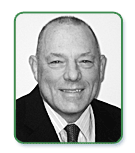 Along with PD developer School Improvement Network, who will be hosting the webinar, Dr. Silver will outline the set of principles and tactics that he has used to turn schools around all over the world.
Salt Lake City, UT (PRWEB) February 08, 2012
It's no secret that many American schools are in trouble. With budgets tightening and standards rising, educators all over the country are in search of strategies to help address the challenges they face. In the middle of so much struggle and discouraging news, though, there are many educators who refuse to accept the status quo, and are developing innovative ways to turn their schools around and help students succeed.
One of the leading innovators in the current school improvement movement, renowned author and educator Dr. Harvey Silver, will be presenting strategies for maximizing teacher performance in a free webinar entitled "Confronting the Challenges of Teacher Evaluation" available on Thursday, February 23, at 8:30 am to 9:30 am, PST. Along with PD developer School Improvement Network, who will be hosting the webinar, Dr. Silver will outline the set of principles and tactics that he has used to turn schools around all over the world.
In this webinar, Dr. Silver will introduce participants to "The Thoughtful Classroom Teacher Effectiveness Framework," a simple, deep framework based on research from today's preeminent teacher-effectiveness models and refined with insight from hundreds of educators across the country. This framework cuts to the core of good observation practice, maximizing an educator's ability to improve performance, while steering away from methods that get in the way of progress.
This all-new webinar will feature:

The research behind the Thoughtful Classroom Teacher Effectiveness Framework
The dimensions that make up the framework including; The Four Cornerstones of Effective Teaching, The Instructional Design and Delivery Model, and Professional Practice
A set of specific and observable teaching behaviors in each dimension — many of which are connected to themes found in the Common Core State Standards
Specific student behaviors to look for as sure signs of effective teaching
A simple feedback protocol that helps administrators provide powerful feedback to teachers on their practice
A set of rubrics for turning observation data into summative evaluations.
Anyone can register for Dr. Silver's webinar for free by visiting this website. For a brief biographical description of Dr. Harvey Silver, please click here. To learn more about School Improvement Network, and to sign up for a free trial of PD 360, the leading professional development platform for educators, visit http://www.schoolimprovement.com and click on the "FREE 30-day trial" button.
About School Improvement Network
Founded in 1991 by teachers, the School Improvement Network provides comprehensive, research-based professional development anytime, anywhere. As the home of The Video Journal of Education, PD 360, the Learning 360 Framework, Equity 360, Observation 360, and Common Core 360, School Improvement Network resources focus on the most relevant topics, feature the top experts, and show educators how to put theory into practice. School Improvement Network works with thousands of schools and districts in every state and around the world and has visited over 3,500 classrooms to document best practices in action. Learn more at http://www.schoolimprovement.com.
About PD 360 • Practical, Scalable, Measurable
PD 360 is the multi-award winning, leading online, on-demand professional learning resource for schools and districts. With 1,800 videos on 117 topics from 120 experts, PD 360 has the largest online community of educators, with over 822,000 subscribers. The innovative PD 360 videos are unique and class-leading because of the quality of production, and each is research-based with classroom examples of best practices. The videos are also relatively short in nature (approximately 6-12 minutes in length) allowing educators access to "snack-able" content that is easy and accessible to view and implement.
Teachers, administrators, professional learning communities, coaches, mentors, instructional leaders, and paraprofessionals have available at their fingertips hundreds of indexed and searchable video segments that present real, best-practice classroom examples and feature respected education experts, such as Michael Fullan, Rick DuFour, Doug Reeves, Rick Stiggins, and many others. Educators can instantly find the help they need on nearly every topic, including differentiation, assessment, English language learners, leadership, and more. PD 360 can also be used to create a structured learning experience for an individual teacher, a PLC, or even an entire school. PD 360 bridges the gap between training and classroom implementation with job-embedded follow-up, tracking, and reflection tools. PD 360 gives educators access to an online community of teaching professionals that allows interaction and collaboration either within a district or across the United States and the world. PD 360 includes over 1,800 research-based video learning segments and is the most comprehensive web-based library of professional development resources available. See a demonstration at http://www.pd360.com.
School Improvement Network, Common Core 360, and their respective logos are trademarks of the School Improvement Network. All other trademarks and registered trademarks are the property of their respective owners.
Press Contact:
Duane Sprague
School Improvement Network
801-758-9546
duane(dot)sprague(at)schoolimprovement(dot)com
###