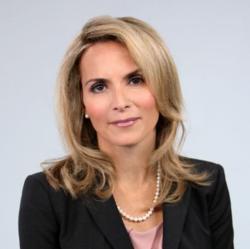 "We implore anyone with a friend or relative who has received a hip replacement device since 2003 to reach out to that person and recommend that he or she consult a physician immediately and then speak to a qualified personal injury lawyer."
New York, NY (PRWEB) February 13, 2012
According to a February 2012, Bloomberg Businessweek report, in the next five years medical device manufacturers will pay twice as much to the U.S. Food and Drug Administration for "faster and more predictable evaluations."
"The pact with the Food and Drug Administration, which must be authorized by Congress, replaces one that cost Medtronic Inc., Johnson & Johnson and other companies $295 million over the last five years, and expires on Sept. 30," according to Bloomberg. "The industry and the FDA have been negotiating the new agreement for more than a year. The FDA has said it will use any added money agreed to by the two sides to increase evaluation staff."
In August of 2010, DePuy, a subsidiary of Johnson & Johnson, announced a global recall of its ASR Hip Resurfacing System and ASR XL Acetabular System—both of which had been approved under the FDA's less stringent 510(k) process. 93,000 persons worldwide had an ASR device implanted before the recall, according to data published by DePuy itself. DePuy recalled its ASR devices after the National Joint Registry of England and Wales made public data showing that, within five years, about 12% of recipients of the hip resurfacing system and about 13% of recipients of the acetabular system needed corrective surgery, as reported by the New York Times.
Rochelle Rottenstein, principal of the Rottenstein Law Group, says, "We implore anyone with a friend or relative who has received a hip replacement device since 2003 to reach out to that person and recommend that he or she consult a physician immediately and then speak to a qualified personal injury lawyer."
The Rottenstein Law Group maintains a DePuy Hip Replacement Recall Information Center at http://www.hiprecalllaw.com. The site has features that allow for easy sharing, including links for automatic posting on Facebook and Twitter, specifically to enable visitors to spread the word about the DePuy ASR recall.
About THE ROTTENSTEIN LAW GROUP
The Rottenstein Law Group is a New York-based law firm that represents clients in mass tort actions. The firm was founded by Rochelle Rottenstein, who has more than two decades of experience as a lawyer, to represent clients hurt by defective medical devices. http://www.rotlaw.com
Contact:
The Rottenstein Law Group LLP
Rochelle Rottenstein, Esq.
1259 Veeder Drive
Hewlett NY 11557
(212) 933-9500 (office phone)
(212) 933-9980 (facsimile)
rochelle(at)rotlaw(dot)com
http://www.rotlaw.com
###