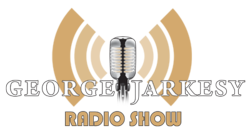 Houston TX (PRWEB) February 08, 2012
Following Congressman Kevin Brady's (R-TX 08) appearance on The George Jarkesy Radio Show, George Jarkesy penned an opinion piece on Mr. Brady's MAP Act (Maximizing America's Prosperity Act). The bill, introduced by Mr. Brady in June 2011, presents a comprehensive spending reform package with the following provisions:

Mandatory smart caps on spending
A permanent continuing resolution that sets spending at 90% of the prior year's levels if Congress fails to pass necessary spending bills on time
Authority for 4 line-item reduction bills every year, with expedited procedure
Sunset commission to evaluate the necessity of government agencies. all programs are subject to sunset provisions review.
To read Mr. Jarkesy's piece online, please visit the Townhall Finance Website.
The George Jarkesy Show is a nationally syndicated radio show on The Wall Street Business Network. The show, hosted by RNC Finance committee member George Jarkesy, airs from 4-5 PM EST, Monday through Friday. You can listen to live and past shows on http://www.georgejarkesy.com.
About Kevin Brady (R-TX 08)
Prior to his election in Congress, Kevin worked as a chamber of commerce executive for 18 years and served six years in the Texas House of Representatives where he was a leader on victims' rights issues and named one of the Ten Best Legislators for Families & Children. In 1994 he was named one of Five Outstanding Young Texans.
In order to stay close to the people he represents, Kevin, an original Hometown Hero of The Woodlands is a million mile flyer with Continental Airlines. He chooses to commute to work in Washington each week so he, and his wife, Cathy Patronella Brady, can raise their two sons, Will (13) and Sean (10) in The Woodlands where they attend Saints Simons and Jude Catholic Church. A Paul Harris Fellow in Rotary, Kevin is also a Distinguished Alumni of the University of South Dakota.
About George Jarkesy and Jarkesy & Company
A money manager and serial entrepreneur, George is a frequent market commentator and guest on FOX Business News, FOX & Friends and CNBC. He is also the host of the nationally syndicated George Jarkesy Radio Show, which launched on January 6, 2012. George started his career in the financial services industry with a New York Stock Exchange member. George also serves on the Finance Committee of the Republican National Committee and is an active member of the National Investment Banking Association, The Jarkesy Foundation and Chairman of The National Eagles and Angels Association. Jarkesy & Company is the family office of Mr. Jarkesy.
###