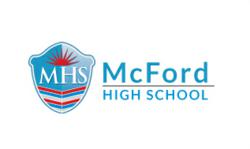 Bynum, TX (PRWEB) February 09, 2012
Presidents' Day is intended to honor all the American presidents, but most significantly George Washington and Abraham Lincoln. Presidents' Day, originally known as Washington's Birthday, falls on the third Monday of February. This year Presidents' Day falls on February 20, 2012. Mcford High School has been following the trend of celebrating the events that mark any positive change in the society. The Announcement is been made by the public relations department of Mcford High School for this special day.
Announcing the event, head of the Public Relations Department said;"in today's current scenario our students need to be well aware of our great leaders and we believe that our students need to know about each and every great day and following this trend, once again McFord High School is organizing a seminar in which great scholars will be sharing their researches in relevance with the historical events. Furthermore students of McFord High School will also participate in this event and will give speeches and share their views. It will be an open discussion event in which the scholars can be asked questions. The overall purpose of conducting this event is to pay tribute to our great leaders and to share their great leadership qualities that turned America into a great nation. While scholarships for deserving students will also be announced on this special day for the special students, because Mcford High School believes in imparting education at each and every corner of the world." This seminar will be held at the local auditorium.
The first attempt to create a Presidents Day occurred in 1951 when the "President's Day National Committee" was formed by Harold Stonebridge Fischer of Compton, California, who became its National Executive Director for the next two decades. The purpose was not to honor any particular President, but to honor the office of the Presidency. It was first thought that March 4, the original inauguration day, should be deemed Presidents Day. However, the bill recognizing the March 4th date was stalled in the Senate Judiciary Committee (which had authority over national holidays).
About Mcford High School:
At McFord High School, we provide the opportunities for you to avidly pursue your interests, strengthen basic skills, and deepen your love of learning. McFord online high school has attracted students who are looking for an alternative, internet-based approach to traditional school. This alternative education model is appealing to students who wish to accelerate their education to enter college sooner, pursue professional careers that require flexible schedules, are geographically distant from traditional schools, or desire to learn from the security of their own homes.
###