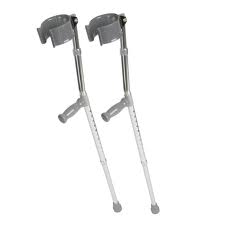 the fractures were mainly reported in patients who took bisphosphonates (incl. Fosamax)
San Diego, CA (PRWEB) February 07, 2012
The media spotlight is often a double-edged sword. No one knows this better than Susan and Vera Lange. And yet, gossip and rumor-mongering aside, the real story here is being overlooked according to Sean Burke of AttorneyOne.
According to the lawsuit filed on Jan. 31st, 2012 No.3:2012cv00090 by Susan Lange, on behalf of Vera Lange, Vera Lange was prescribed Fosamax by her doctor in order to reduce the loss of bone density and the possibility of bone fractures. Nevertheless, Lange alleges the drug weakened the bones increasing the risk of injury. Lange claims that Merck Sharp & Dohme, Corp. has concealed its knowledge of the risk deriving from long-term use of Fosamax and instead continued to produce the drug.
In January 2011, the FDA issued a warning noting that bisphosphonates (incl. Fosamax) have been linked to atypical femur fractures. Despite the fact that Fosamax has not been proven to directly cause the fractures, the fractures were mainly reported in patients who took bisphosphonates (incl. Fosamax).
AttorneyOne.com, a recognized authority on law, can provide helpful advice and simple solutions including how to get in contact with legal council so that, in case of Fosamax adverse effects, someone can easily and inexpensively deal with it. As Mr. Burke, director of Media Relations for AttorneyOne.com, added, "What all this information really illustrates is that threat of severe adverse effects from Fosamax remains. For that reason, our focus should squarely fall on getting the word out and assisting people in finding the right legal assistance."
Preliminary research presented on March 10th, 2010, at the Annual Meeting of the American Academy of Orthopedic Surgeons (AAOS), revealed that bisphosphonate drugs (incl. Fosamax) may adversely affect bone quality and increase the risk of atypical femur fractures when used for four or more years.
AttorneyOne.com has further information on Fosamax lawsuits including how to get in contact with legal council.
Headquartered in San Diego, CA Attorney One was founded in 2004 and is not a law firm. They offer a nationwide legal service which helps consumers find the best representation for their legal needs. Checkout earlier legal news from us at http://www.prweb.com/releases/2012/2/prweb9171823.htm.
###