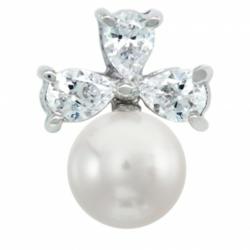 The trends this year are really captured in the latest jewelry collections from Diamond Nexus
(PRWEB) February 07, 2012
Jennifer London, Social Media Coordinator, will be presenting their best selling jewelry items during her visit, along with pieces from other recently released collections. Viewers will see pieces from the Pearl Luxe line, Rose Gold items and new items based on the latest developments in jewelry.
"The trends this year are really captured in the latest jewelry collections from Diamond Nexus. Choices for all occasions and multifunctional pieces are seen in the styles we offer," Jennifer London stated." Pearls and Rose Gold really have become hot design trends seen in magazines and in Hollywood. Looking like a celebrity when you wear gorgeous jewelry makes every woman feel like a star."
The Morning Blend featuring Tiffany Ogle and Molly Fay is broadcast in the Milwaukee area from 9-10am CST, Monday through Friday. For fans outside of the viewing area; shows are also shown on their website, at this link: http://www.themorningblend.com/
Diamond Nexus was founded in 2004 with the purpose of bringing to the public the powerful benefits of the diamond simulant revolution. They have over 200,000 customers worldwide that have awarded them an "A+" rating with the BBB, and are rated a top ten online jewelry store according to the IR500 list. For two years in a row brides from The Knot have selected them as their Best of Jeweler. Diamond Nexus currently has two retail locations: their flagship store at Woodfield Mall in suburban Chicago, Illinois, and a second store at Mayfair Mall in Milwaukee, Wisconsin. In 2009 the company was named the official jeweler and crown maker of the Miss Universe Organization as part of NBC/Universal's "Green is Universal" environmental initiative.
###