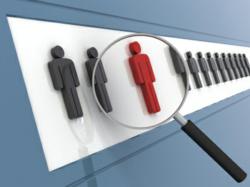 Jacksonville Beach, FL (PRWEB) February 09, 2012
Medical Express Corporation, one of the nation's most experienced drug testing provider and SingleSource, a leading innovator in the background screening industry today announced an alliance that will save time and money for thousands of employers and non-profits across the country. The announcement comes at a time when employers are reading about the latest scandals and wondering what they can do to ensure they won't be in tomorrow's headlines.
"The alignment of our companies is especially beneficial to non-profits whose greatest hindrance is the time it takes to screen hires and volunteers. Because of their limited budgets, the temptation is to do minimum or even no background checks." Explains Don Dymer, founder and CEO of SingleSource. "This strategic alliance provides those groups as well as employers with the top specialists in our respective fields working for them in an affordable way providing a comprehensive, detailed, and streamlined background screening program customized to meet each client's needs".
"Medical Express Drug Testing is also customized and collections can be made onsite, at job fairs, or at the national chain of laboratories to which we have access", said Jane Freedman, Founder and CEO . She continued, "This greatly enhances the deterrent effect of our programs as well as providing the very best in service. Add to that our in-house MRO services, and the Exit Interviews, Surveys and the cash back HRVerifications.com program from SingleSource, and we have the most comprehensive, and best supported services available anywhere"
"Integration of our program management systems, on line comprehensive billing, and the ability to interface to any HRIS completes the service." Dymer further points out, "Our clients appreciate the ease of use, answered telephones, and total transparency we both bring to the market".
"Every day more and more ordinary people are being found to be sexually abusing children and teens," points out Dymer. But how did these people get those jobs? "Poor pre-employment screening. Background screening, criminal background checks and fingerprinting are the core of background screening to ensure safety. Yet every day people find excuses not to be thorough. As a background screening professional, what I look to do is find better assessment tools to find the right people for the right job." explains Dymer.
SingleSource provides more than just background screening but looks at the alliance with Medical Express drug testing services as being able to provide tremendous functionality. SingleSource Services Corporation also provides: Exit Interviews & Surveys - find out why employees stay or quit. Clear graphs and charts provide meaningful data to help you improve.
Cash-back Program, HRVerifications - provides time and cost savings to you when answering employment verification calls from banks and employers. Fully integrated systems that talk to any HRIS or Applicant Tracking System.
Learn more about the companies by visiting their websites:
Medical Express at (http://www.medicalexpresscorp.com) and
SingleSource at (http://www.singlesourceservices.com)
or call Don Dymer 1.800-713.3412
###