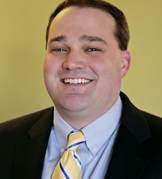 Orlando, FL (PRWEB) February 08, 2012
After nearly seven years as an Urban Planner with AECOM and Glatting Jackson Kercher Anglin, George M. Kramer has left the company to form the new land planning firm of Kramer & Little.
Kramer & Little will focus on public sector economic development and private sector representation of entitlement efforts such as Comprehensive Plan Amendments and rezonings for large master-planned communities, as well as smaller, urban infill projects.
The Viera Company (a subsidiary of A. Duda & Sons, Inc.) has retained the new firm of Kramer & Little to assist in the detailed sketch plan submittal for a proposed 1,800-acre mixed-use village in the New Town of Viera (Brevard County, Florida.) This effort is a continuation of the successful comprehensive planning effort for the 11,567-acre western expansion of Viera, which George Kramer led as Project Manager from 2006-2010.
The new firm's name, Kramer & Little is derived from George Kramer and his late grandfather, Malcolm G. Little, who commenced a family legacy in the planning profession as a Professor and Program Director of the Graduate City Planning Program at the Georgia Institute of Technology from 1953 through 1984. Malcolm's daughter Dianne Kramer is the Director of Development Services for the City of Eustis.
Kramer & Little is a full-service land planning consulting firm specializing in entitlements, strategic planning, economic development, implementation and project leadership for both public and private sector clients.
###