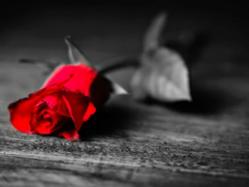 Let the festivities begin – Freewallpapers4Desktop.com is now offering love themed wallpapers for computer desktops absolutely free of charge.
New York, New York (PRWEB) February 07, 2012
Valentine's Day is a holiday that most people either love or hate, and many people who are smitten by a new romance are now trying to get into the Valentine's Day mood with free wallpapers for their computer desktops. This festive new trend has caused people to ask for Valentine's Day wallpapers ranging from the dangerously sexy to the sweet and cute. Finding almost every kind of desktop wallpaper imaginable has never been easier thanks to Freewallpapers4Desktop.com.
Much like many of the people who love everything to do with love, FreeWallpapers4Desktop.com has now begun offering super stylish love wallpapers for free. With plenty of pages devoted to lovely and fashionable wallpapers, it's easy to see why so many people who want to spice up their computer's desktop for the holiday seem to fall in love with this website.
There aren't too many sites that can compete with the sheer range of different styles that Free Wallpapers 4 Desktop happens to have. Some of the wallpapers are made of very simple yet striking images, such as a photograph of a heart that has elegantly been etched into sand. Others are more complex, like the "Tie Dye Rainbow Love" wallpaper. Even more focus is placed on close-ups of flowers that have been tied to the world of romance for centuries, like roses or bleeding hearts.
What makes Free Wallpapers 4 Desktop unique is that the site doesn't only feature top-notch wallpapers for free – it's the fact that many of the blog posts on the site tell people how to create their very own wallpapers. Offering up a helpful array of different tips for beginners who want to try their hand at background creation, FreeWallpapers4Desktop.com is just as much a resource for professional quality desktop wallpapers as it is a source for amazing tips and tricks when it comes to making new wallpaper designs.
Website users are allowed to submit their own wallpaper images to the site itself to see how they fare when people critique them. FreeWallpapers4Desktop.com is one of the best places for wallpaper fans and wallpaper makers alike giving them the opportunity to express their opinion about a certain desktop picture by using the site's online ranking system.
Currently, the site has over 2700 different wallpapers for artsy fans to choose from, and that number is slated to increase dramatically in the near future. FreeWallpapers4Desktop.com is a great site, and people have been taking notice. It's not unusual to hear about people who refer others to the site because of the excellent quality of the wallpapers, blog posts, and lively community that the site holds.
FreeWallpapers4Desktop.com is now inviting newcomers to check out their new wallpapers for both Valentine's Day and beyond.
###