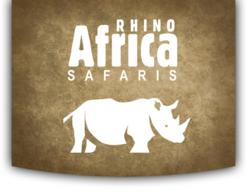 Fairfax, VA (PRWEB) February 08, 2012
NewsWatch Crews recently traveled to South Africa to provide viewers with information on where to go, what to see, and most importantly, what company to trust a vacation of a lifetime with. South Africa has now become the most popular destination for Americans in search of a safari experience. Visiting this far away land involves a sizeable investment both in terms of money and time. The key to not having a dream vacation turn into a nightmare is working with an experienced travel advisor. Someone who has intimate knowledge of the country, the people, and the places you want to visit. The NewsWatch crews traveled through South Africa with the safari and travel company, Rhino Africa.
CEO David Ryan established Rhino Africa in 2004. Rhino Africa has now become Africa's leading online tour operator, bringing over 15,000 guests to Africa every year. The principle behind Rhino Africa is simple – they employ African Experts. Rhino Africa consultants are well trained and more importantly, well traveled. Rhino Africa invests heavily each year in educational trips for it's staff, guaranteeing first-hand knowledge and experience of the lodges and hotels that they recommend in their itineraries.
One of the other ways that Rhino is able to provide its clients with an unparalled experience is that they will be with the client every step of the way, taking the hassle out of planning a personalized itinerary and providing invaluable guidance and advice. Rhino Africa believes in honesty and integrity and at Rhino Africa clients are considered guests and not just a file number. Rhino Africa has such a great knowledge of Africa because most of the staff are Africans. This allows the client the ability to rest assured that they will be getting the best advice possible. The Rhino team of 60 is based at 99 Hope Street in Gardens, Cape Town and is comprised of English, German and French speaking travel planners. Rhino Tripping is Rhino Africa's own wheels division, where expert guides offer fascinating day tours and road transfers.
As an independent and privately owned company, Rhino Africa has the luxury of doing things a little differently. They only feature tours and accommodation they can truthfully recommend and have personally experienced and they only enter into partnerships with suppliers they believe in. As they do not charge for advertising on their website, they maintain full editorial control - all the copy is written through the eyes of their consultants and travel writers - as they see and experience it.
NewsWatch is a weekly 30 minute consumer oriented television show that airs nationwide. NewsWatch regularly feature top celebrities, health tips, technology products, medical breakthroughs and entertainment news on the show. The show airs in 190 markets nationwide as well as all of the top 20 broadcast markets in the country, and is the preferred choice for Satellite Media Tour and Video News Release Distribution. For more information, head to newswatchtv.com.
# # #