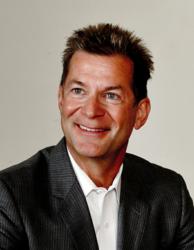 We are excited for the opportunity to provide long-term benefits for producers who spend their careers improving the financial lives of others.
Leawood, Kan. (PRWEB) February 15, 2012
In an effort to round out its value offering to insurance agents and financial services professionals across the country, today, Creative Marketing becomes the first Independent Marketing Organization (IMO) to develop and launch an innovative deferred compensation plan for producers. This key differentiator will serve as the fifth way Creative pays its agents and advisors for submitting business. These five ways to get paid constitute the newly available producer's Maximum Compensation Plan.
Contracted producers who meet eligibility and qualification requirements are automatically enrolled in the deferred compensation program and earn additional basis points on their premium, which will grow tax deferred and be paid by Creative at a later scheduled date. The program is offered at zero cost to producers, and is a natural progression of competitive offerings for financial professionals and insurance agents who are consistently helping others plan for their retirement.
"Creative Marketing was founded on an unparalleled commitment to providing agents and advisors with the kind of support, service and benefits they won't find elsewhere," said Creative Marketing's President Mike Tripses. "With the producer's Maximum Compensation Plan, Creative is now the clear choice for producers looking for a true partner in the industry. We are excited for the opportunity to provide long-term benefits for producers who spend their careers improving the financial lives of others."
Creative Marketing is known throughout the industry for introducing a number of firsts to market, including annuity product development in partnership with carriers, monthly point-to-point indexing strategy, an elite services division for producers submitting $5 million of business or more, application scrubbing, and now deferred compensation for producers. After spending nearly a year developing the nuts and bolts of this program, including the payout factors and vesting schedule, Creative has packaged it in the producer's Maximum Compensation Plan to offer producers five ways to get paid on their business.
In addition to traditional compensation, Creative provides quarterly marketing dollars producers can use to enhance their marketing efforts through the Accelerated Marketing Plan (AMP). Premium submitted also allows contracted producers to earn credits toward qualifying for some of the best agent incentive trips the industry offers. Now, Creative's new deferred compensation plan will be offered alongside the deferred compensation programs offered by carriers such as Aviva, National Western Life, Fidelity & Guaranty Life and ING to ensure that producers have more than one opportunity immediately available for preparing for retirement.
By pushing the envelope and looking for new ways to enhance the relationship with its producers, Creative Marketing enhances the overall value agents and advisors can expect from the premier IMO. Creative is pleased to help bring the insurance and financial services industry full circle, transforming the face of retirement for an increasing number of individuals and families.
"Now, producers can earn as much as 20 basis points more in tax-deferred retirement money on annuity business and 400 basis points on life business conducted through Creative Marketing without sacrificing a dime from their current contracts. Producers should have every reason to continue providing solid retirement solutions while knowing their own retirement isn't being neglected," said Tripses.
ABOUT CREATIVE MARKETING INTERNATIONAL CORPORATION
Creative Marketing, a leading national marketing organization for annuity and life insurance, has been assisting insurance and financial professionals with building a successful practice since 1984. Providing affiliated agents and advisors with hundreds of product options from a variety of carriers, the company delivers superior agent education, advanced marketing training, substantial back-office support, and considerable industry expertise by more than 150 talented and knowledgeable employees. Creative Marketing sets an industry standard for its commitment to excellence, ethics and integrity in business, and agent-client satisfaction. Located in Leawood, Kan., Creative Marketing is making a difference in the lives of its affiliated insurance agents and financial professionals, as well as the clients they serve. To learn more about Creative Marketing, visit us on the web at http://www.creativemarketing.net.
12135 - 2012/1/13
###