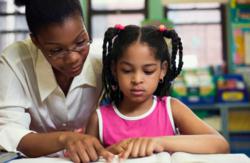 Our vision has always been to bring bilingualism to everyone and to make speaking a second language more accessible.
Philadelphia, PA (PRWEB) February 08, 2012
Pimsleur Approach, a leading provider of audio-based language-learning resources, has launched an online language resource center that offers free tools for students learning a new language.
The resource center contains numerous sections designed to help people learn a second language, including vocabulary and grammar guides, language-specific articles and lesson plans. Links to online foreign-language radio and television stations, dictionaries, translators and magazines are also available, allowing visitors to gain firsthand experience in the language. The articles offer a variety of benefits to the language learner, including advice on how to perfect an accent and situation-specific vocabulary terms.
"We wanted to provide a meaningful way to augment the audio courses and enrich the user experience," said Dan Roitman, CEO of Pimsleur Approach. "The Pimsleur Approach courses are extremely effective on their own, but for those who are passionate about languages, our resource center offers a way to delve even deeper into the learning experience."
Each language section also contains resources for teachers, including complete language lesson plans, which consist of worksheets, quizzes and interactive materials.
"Our vision has always been to bring bilingualism to everyone and to make speaking a second language more accessible," said Roitman. "Having hundreds of free resources at their fingertips opens up a new world of personal enrichment for our current customers, as well as those who may not otherwise have had an opportunity to study a second language."
The resource center is divided by language to increase ease of usability and provides information for language learners of all levels. Each language module also has sections specifically designed for children, including child-friendly content and language games. All of the materials in the resource center were developed by language experts, including teachers, translators and linguists.
Currently, the Pimsleur Approach website offers resources in Spanish, Italian, German, French and Portuguese. Roitman has plans to add more languages to the resource center, saying, "To see our mission being carried out by the launch of the center is very exciting and we're only going to keep growing by adding new languages and resources, spreading the benefits of being bilingual to as many people as we can."
For more information, visit http://www.pimsleurapproach.com
About Pimsleur Approach
Pimsleur Approach was founded in 2000 and specializes in affordable, audio-based language learning courses. Developed by Dr. Paul Pimsleur, the company's audio-learning products feature 40 different languages and have been purchased by the FBI and NSA. Pimsleur's research of organic language learning stemmed from the way children learn to speak without knowing the formal structure of a language. For more information, please visit http://www.pimsleurapproach.com.
Pimsleur Approach, (866)-204-7139, 1600 JFK Blvd. 3rd Floor, Philadelphia PA 19103.
###