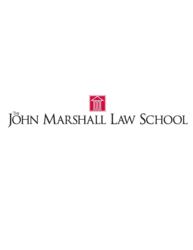 "A key benefit of the 3+3 program is that it gives undergraduate students a year to develop the critical thinking skills that John Marshall provides before graduating with their bachelor's degree." - Ralph Ruebner, associate dean for Academic Affairs
(PRWEB) February 09, 2012
In response to the increased cost of combined undergraduate and law school tuition, The John Marshall Law School in Chicago has partnered with several universities to offer a 3+3 Degree Program. The accelerated degree program allows college students to complete their last year of a bachelor's degree program and first year of law school simultaneously, effectively saving one year of undergraduate tuition and fees.
The John Marshall Law School currently has 3+3 Degree Program agreements with Lewis University, Lake Forest College, Roosevelt University and St. Joseph's College in Indiana.
Students participating in the accelerated admission program will receive a bachelor's degree following successful completion of the first year of law school and a JD from The John Marshall Law School after successful completion of the required law school curriculum. Accelerated admission to The John Marshall Law School permits completion of the requirements for both degrees in a shorter period of time than is usual putting graduates in the workforce earlier.
It has been argued that critical thinking is lacking in the curriculum of the standard bachelor's degree program.
"A key benefit of the 3+3 program is that it gives undergraduate students a year to develop the critical thinking skills that John Marshall provides before graduating with their bachelor's degree," notes John Marshall Associate Dean for Academic Affairs Ralph Ruebner.
About The John Marshall Law School
The John Marshall Law School, founded in 1899, is an independent law school located in the heart of Chicago's legal, financial and commercial districts. U.S. News and World Report America's Best Graduate Schools 2012 ranks John Marshall in the top tier of law schools. Its Legal Writing Program is sixth in the nation; Trial Advocacy is 13th and Intellectual Property Law is 20th.
###