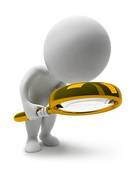 Now everyone can have their own 'gold mine'
(PRWEB UK) 9 February 2012
Gold Solutions, a Kent based company, are leading the way in the new 'gold rush' sweeping Britain by supplying a range of DIY Home Gold Plating kits. These kits are allowing people from all walks of life to generate additional incomes from their own homes, by creating new and, as yet unseen, products for retail in the High Streets plated with 24k gold.
When Gold Solutions started selling their kits over 4 years ago they noticed that all the other companies selling similar kits were vastly overpriced so they have spent all this time reducing their own prices by around half - which has now resulted in their sales increasing so much that people are finding them from all over the world.
With the purchase of one of these low priced kits it is possible to electroplate a range of finishes on almost any metal household item and, by providing users the ability to plate with Gold, Silver, Platinum, Rhodium, Chrome, Copper and Nickel, there is the possibility for hundreds of thousands of High Street shops to also now offer their own customers an option to 'upgrade' any of the basic products that they sell to gold plated ones.
Terry George, founder of Gold Solutions, said, "Not only does this provide retailers an opportunity to generate new and extra profit centres for their businesses without detracting from their existing sales, it also allows thousands of entrepreneurs to make a fantastic living providing this service in their own locality and it is a lot easier than actually mining for gold.
"When people see simple everyday items 'transformed' with this plating process there are absolutely amazed by them. Once they start thinking about it, they then start to wonder what else could be gold plated. Buyers of these special kits require no previous experience to do this perfectly and can generate large sums of money – normally between £50 and £200 per hour - even working part time from home"
Gold Solutions, who have also created the only gold plating guild in the world for its customers to use to promote their own businesses worldwide, distribute these kits all over the world and even provide 'How to gold plate' training courses for those wishing to make a serious business for themselves from day one. Now anyone can become a professional gold plater overnight, and with Gold Solutions free and unlimited support and advice provided with each kit purchased, buyers can work at a pace of their choice.
George says "When there is a recession, consumers look even harder for products to buy as gifts that offer extra 'value for money' yet still have an impact on whoever receives them. 24k Gold plated iphones and ipods look absolutely fantastic but then, so does a 24k Gold plated razor or kettle. We are even producing a gold plated 4gb memory stick for Valentines Day and Mothers Day that will come with a range of data uploaded on the stick relating to those special days. There will even be a special 'personal' message uploaded to the receiver of the gift, making it a totally unique and thoughtful gift that will never be forgotten"
To 'register your claim' for your own in-house 'gold mine' please contact: Gold Solutions or email info(at)goldsolutions(dot)eu
# # #