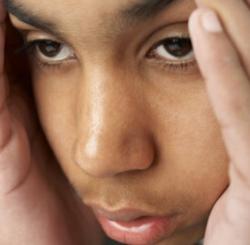 There is nothing better for a struggling teen than being surrounded by family.
Saint George, UT (PRWEB) February 13, 2012
A troubled teen is hard to spot at first, especially for the parent. This is where Eagle Ranch Academy can help. Specializing in troubled teen treatment, they have great tools for parents to spot a struggling teen. With these tools, it will be easier to pick out a teen that might be headed on their way to a hard path of life. Some warning signs of problem teens that are at potential risk are:
A gradual loss of interest in regular activities the teen usually enjoys.
Sudden sense of urgency in parent to teen communication, where parent feel the teen is in a hurry to keep conversations short and simple.
A complete change in peers and people that the teen associates with.
The teen spends less time at home, not inviting friends over, and as much time away from family as possible.
A more common occurrence of the teen to responding in a defensive manor when asked a simple question, asked to do a simple task, or follow a rule.
Boundaries between parent and teen starts becoming unclear, the teen showing no respect, repeatedly challenging the parent.
The teen might threaten the parents with thoughts of running away from home, suicide, or harm to themselves.
Sleep becomes a big part of home-life, the teen spending most of their time in their room alone or asleep.
There are many warning signs that troubled or struggling teens exhibit. Eagle Ranch Academy cautions parents about these warning signs among teens. Be very aware of teen behavior and do not be afraid to ask a teen any question about their whereabouts and plans, keep the parental control. Although it may be hard to regulate a teen all the time, set up regular family times during the week that to connect and be updated on teen events, and make sure these times are scheduled to make and keep family time at a priority. There is nothing better for a struggling teen than being surrounded by family.
Eagle Ranch Academy is a co-ed residential education program for struggling teens, ages 12 through 17. This Academy is licensed and monitored by the State of Utah as a Residential Treatment Program, with an extensive accredited academic and life skills program for its students.
###