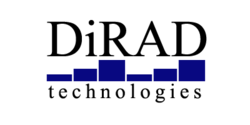 We're very pleased to add the State of New Jersey to our growing list of government clientele
Clifton Park, NY (PRWEB) February 08, 2012
The State of New Jersey has awarded DiRAD Technologies, Inc. a multiyear contract for hosted Interactive Voice Response (IVR) and Notification Systems to be procured by state agencies, schools, municipalities and counties.
The 5-year contract allows DiRAD to provide custom-designed telephony, messaging, SMS, MMS, mobile and web applications developed to the specifications of each client. Applications will be hosted in multiple data centers across the United States.
"We're very pleased to add New Jersey to our growing list of government clientele", said John Michne, DiRAD General Manager. "We'll spend a lot of time in the state, getting to know all the parties," he added.
About DiRAD Technologies
Founded in 1984, DiRAD Technologies, Inc. is a voice solution provider, delivering a range of products and services including IVR, contact centers from Interactive Intelligence and Unified Communications solutions from Microsoft. DiRAD holds a federal (GSA) Schedule 70 hosted IVR contract and various state contracts for voice solutions.
For further information, please visit http://www.dirad.com.
###