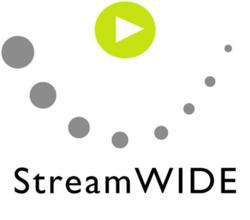 Lyndhurst, NJ (PRWEB) February 09, 2012
This major achievement means that fixed and mobile operators can now move their voice services such as voicemail, call center applications or voice conferencing to AWS. Additionally, new StreamWIDE customers may choose to begin deploying their telephony services immediately on AWS, using a Red Hat Enterprise Linux Amazon Machine Image, saving money, moving capital expenditure to operational expenditure and shortening a project's time-to-market in comparison with traditional on-premise deployments.
"Telcos face an historic opportunity to revise their approach to voice services deployment. Thanks to cloud resources, it becomes possible to unbundle services from infrastructure and to generate dramatic savings in terms of CAPEX and time to market. We're proud to leverage Amazon Web Services' world leading cloud infrastructure to bring this revolution to the telecom market." Pascal Beglin, StreamWIDE CEO.
While many data-based telecom services are already steadily migrating to cloud environments, voice services have not yet benefited from this trend. The technical difficulty of maintaining high quality service in real-time voice applications, with a remote infrastructure or virtualized machines, has been a challenge. To address this StreamWIDE went through a thorough process of testing and software optimization and has reached a level of quality equal to what on-premise deployment can deliver. The achievement means StreamWIDE's software is now fully cloud compatible and enables telecoms operators to run high quality voice applications, such as voicemail, on AWS.
Terry Wise, Director of Strategic Partnerships at Amazon Web Services said of the announcement, "We are excited to see StreamWIDE offering their customers the opportunity to move voice applications to AWS. By moving to the cloud StreamWIDE is offering their customers a secure, high quality, pay as you go alternative to on-premise telecoms installations."
To learn more about this offering or to schedule a rollout of VAS infrastructure to the cloud, contact StreamWIDE at: info(hyphen)request(at)streamwide(dot)us.
About StreamWIDE (http://www.streamwide.com)
An established leader for value-added telephony services, StreamWIDE assists worldwide operators and service providers in shaping their telephony services innovation. StreamWIDE next generation software technology enables legacy systems replacement, as well as innovative services launches in the areas of voice messaging, virtual numbers and telephony for social networks, convergent charging, conferencing, call center services, ringback tones and IVR.
For more information, visit http://www.streamwide.com or visit our Facebook or Twitter pages.
###