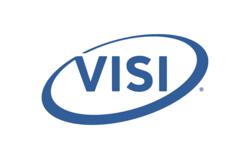 Eden Prairie, Min.. (PRWEB) February 08, 2012
VISI, Minnesota's leading managed services, cloud computing and data center services provider, has received one of the first-ever "Progress Minnesota" awards from Minneapolis-based Finance & Commerce. The 2012 award recognizes VISI as one of the companies that is driving Minnesota business growth and economic development in unique and innovative ways.
Responding to continued demand for their services from businesses despite a recession, VISI invested in an expansion of their Eden Prairie data center facility in 2010. This expansion allowed the company to increase staff by about 33 percent, and serve the IT needs of more Minnesota organizations. Clients such as the Minnesota Orchestra and Service Lighting, Inc. have utilized VISI services to improve productivity and increase their functionality. VISI's investment in the Eden Prairie facility contributed to their success as a propellant of Minnesota business growth for the 3,000 companies entrusting their information technology requirements to VISI.
VISI will be honored on April 11, when Finance & Commerce holds its Progress Minnesota Gala at the Hyatt Regency-Minneapolis.
"It's an honor for VISI to be recognized for supporting local business, especially given the unsteady economy we've seen in the last few years," said Terry Swanson, CEO for VISI. "Many thanks to Finance & Commerce for encouraging us and other Minnesota businesses to help our business and technology infrastructure expand and grow."
About VISI:
VISI Incorporated (VISI) is a wholly owned subsidiary of Telephone and Data Systems, Inc., a Fortune 500® company. VISI provides a full range of data center services including colocation, managed services, hosting services and first-rate cloud computing infrastructure. VISI has the only commercially available Uptime Institute Design Certified Tier III data center in the Midwest. VISI facilities are SSAE 16 Type II audited and staffed 24x7. To learn more about VISI, follow us on Twitter or Facebook, call 612-395-9000 or visit http://www.visi.com.
###