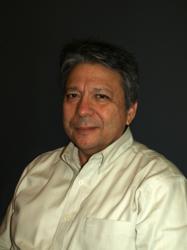 Reza will oversee program support of $1.8 billion in assets for the entire Army.
Alexandria, VA (PRWEB) February 09, 2012
Robbins-Gioia, LLC, the leading provider of performance management services, announced today that Sal Reza will manage all Army business as executive director, Army services.
In his new role, Reza will oversee program support of $1.8 billion in assets for the entire Army. "My focus for Army services is to enable our clients' drive to efficiency in a cost-effective manner through the use of corporate performance optimization or CPO," said Reza. "CPO is the right tool at the right time for these budget-constrained, productivity-increased targets." Reza brings more than 21 years of hands-on experience in DOD and commercial automotive systems acquisition in the areas of program management, production operations, supply chain, and IT support to his role. With R G for 17 years, Reza most recently was executive director of R-G's Army south business unit based in Corpus Christi, Texas. He also oversaw defense agencies in the Mid-Atlantic region. Under his leadership, R-G increased its support by 300 percent across the Army base. In addition, Reza started two new customer sites in Nevada and Texas and expanded the U.S. Marine Corps depot activity in Barstow, Calif. A retired Air Force officer, Reza served as the U.S. lead delegate to NATO on the $7.5 billion Identification Friend or Foe (IFF) Systems.
"Based on his outstanding track record, we have immense confidence in Sal's leadership, innovation, and vision," said Mike Sledge, R-G CEO. "I look forward to working with him in finding new ways to meet our clients' objectives. With Sal at the operational helm, we look forward to growing and enhanced client services in 2012."
About Robbins-Gioia, LLC
R G combines people, processes, and technology that enable organizations to define, measure, and improve desired outcomes. For three decades R-G has brought innovative process and technology-based solutions to high-risk, complex initiatives across many industries. Corporate Performance Optimization (CPO) is our integrated, comprehensive service set.
R-G is an independently managed and wholly-owned subsidiary of Informa Plc, the leading international provider of specialist information and performance improvement services for governments and the academic, scientific, professional, and commercial business communities. For more information, please call R G at 800-663-7138 or visit the web site at http://www.robbinsgioia.com.
###