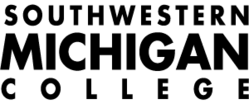 OpenDNS Enterprise is a much better value than anything we've used in the past.
(PRWEB) February 08, 2012
OpenDNS, the world's largest and fastest-growing provider of Internet security and DNS services that deliver a safer, faster and more intelligent Internet experience to everyone, today announced Southwestern Michigan College is using OpenDNS Enterprise, the favorite security solution of colleges and universities across the globe. Southwestern Michigan College, providing the vast communities of southwestern Michigan access to affordable, high-quality community college education, selected OpenDNS Enterprise because it delivers straightforward and dependable content filtering with added protection against malware and Internet threats.
Prior to deploying OpenDNS Enterprise, Southwestern Michigan College was using a Websense appliance for content filtering. Like many higher education institutions, the school's filtering requirements are minimal. The school's filtering policy is driven more by network security and keeping students protected than limiting access, and the team found the Websense solution to be complex and congested with bells and whistles they didn't need. The team was searching for a streamlined filtering solution that would reduce costs and improve efficiency of management.
The Southwestern Michigan College team chose to deploy OpenDNS Enterprise after determining that the solution would improve network security system-wide by expanding protection against inbound malware infection and outbound botnet communication, while offering dependable content filtering to enforce the school's acceptable use policy – all at the best value.
Don Magee, systems architect at Southwestern Michigan College, explained that the IT team exhaustively explored other products, but ultimately chose to deploy OpenDNS Enterprise. "I was familiar with OpenDNS because I trust the consumer version at home to protect my family, so I started looking into the Enterprise solution to see if it would meet our on-campus needs," said Magee. "We compared it to countless other solutions, and picked OpenDNS Enterprise due to cost, performance, and maturity."
Southwestern Michigan College is firmly committed to leveraging the most advanced and innovative technologies to enhance on-campus security, while providing students with more open access to technology tools. However, the school is also dedicated to keeping tuition rates low and ensuring higher education isn't cost prohibitive for anyone. This intersection of objectives makes OpenDNS Enterprise the ideal tool for securing the on-campus networks at the lowest total cost of ownership.
Southwestern Michigan College receives the added value of malware protection for its students and networks because OpenDNS Enterprise includes inbound and outbound malware protection that can be enabled with a single click. The feature works seamlessly with OpenDNS Enterprise content filtering and requires minimal maintenance and monitoring.
Magee added: "Our filtering requirements are minimal so we could no longer see the value in paying for a product like Websense. OpenDNS Enterprise not only meets our filtering needs in a straightforward way, it gives us an added layer of protection for our students by blocking malware. That makes it a much better value than anything we've used in the past."
About OpenDNS
OpenDNS is the world's leading provider of Internet security and DNS services, enabling the world to connect to the Internet with confidence on any device, anywhere, any time. OpenDNS provides millions of businesses, schools and households with a safer, faster and more intelligent Internet experience by protecting them from malicious Web threats and providing them control over how users navigate the Internet, while dramatically increasing the network's overall performance and reliability. For more information about OpenDNS, please visit: http://www.opendns.com.
About Southwestern Michigan College
Southwestern Michigan College helps students build a solid academic foundation for their educational future through a winning strategy for student success and a dedicated faculty. The college's top priority is student success – both academic and personal. Southwestern Michigan College offers high-quality transfer courses and curricula for students who wish to pursue their first tear years of a four-year degree before transferring. Additionally, Southwestern Michigan College offers unparalleled occupational skills training in numerous technical, business and health-care fields geared toward preparing students for high-wage, high-skill and high-demand occupations. For more information, visit http://www.swmich.edu.
###