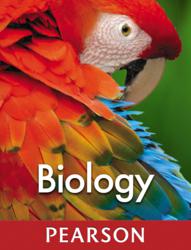 Austin, TX (PRWEB) February 08, 2012
More Texas students can say farewell to their heavy backpacks as new interactive textbooks for the iPad and other digital instruction head into the classroom. Education leaders across the Lone Star State will get a sneak peek Monday at Pearson's new digital learning materials at the Texas Computer Education Conference (TCEA).
Pearson worked with Apple to recreate the textbook and help teachers offer a learning experience for students illuminated with color, video, 3D animation and interactive images. The iBooks are built on Pearson's decades of expertise and research in teaching and learning proven to work in the classroom. Now available in Apple's iBookstore, the interactive texts are expected to transform the education experience in Texas as education leaders take bold steps to help schools dive into technology.
"Educators are going where their students are ─to mobile technology. Mobile learning will help revolutionize school the same way online music and movies and products have revolutionized how we all shop or enjoy entertainment." said Raymond Ward, Pearson vice-president for Texas. "With increasing demands on Texas school budgets and educators' time and performance, schools are turning to the latest technology to help them provide interactive, engaging ways for student to learn individually with research-based instructional materials."
A pioneer in leveraging digital and mobile technologies to improve teaching and learning, the iBooks are the newest addition to Pearson's wide range of mobile learning solutions available for schools today, such as the Online Learning Exchange (OLE). OLE is a digital program that gives Texas teachers mobile access to multimedia learning materials like videos and podcasts so they can choose and develop lessons best suited for their students' needs. Pearson's Prentice Hall Writing Coach is an interactive writing and grammar program that provides personalized coaching for every student through a digital "coach" that gives individualized feedback on paragraphs and essays.
Pearson will showcase OLE and Writing Coach on mobile tablets at the TCEA Conference in Austin. More information on Pearson's mobile learning solutions can be found at http://www.mypearsonmobile.com.
About Pearson
Pearson, the world's leading learning company, has as its mission to work side-by-side with states, districts, teachers, students and parents to ensure that every child is prepared for college and career (NYSE: PSO). http://www.pearsonschool.com.
# # #