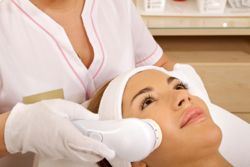 Park City, UT (PRWEB) February 08, 2012
According to the most recent statistics from the American Society of Plastic Surgeons, the number of laser skin resurfacing treatments has increased to more than 426,000 per year, well in excess of the 171,000 10 years ago. FaceForum.com says laser skin treatments have risen in popularity because they offer value-added benefits which go below the surface.
The facial cosmetic plastic surgery forum and information website recently posted a free article outlining laser skin treatment – explaining that, in comparison to facelift surgery. It is less expensive, less invasive and helps consumers meet their goals more quickly.
"Consumer interest in laser skin treatments has dramatically increased in recent years," explains Shawn Miele for FaceForum.com.
"These procedures don't carry the burden of extensive cost, down time or recovery," adds Miele. "And the benefits go beyond the face. Plastic surgeons can use laser skin rejuvenation and resurfacing techniques to treat stretch marks and loose skin, too."
"If a candidate isn't ready or eligible for facelift surgery, they can still get lasting results with laser skin treatment procedures. These also get added benefits – like a boost in collagen production – which make their skin look fresher and more youthful in a relatively short amount of time."
Typically, Miele says, laser skin treatment candidates are looking to:
・Delay surgery
・Get rid of fine lines
・Minimize creasing (ex: Crow's feet)
・Refresh and rejuvenate their skin's appearance
・Do away with wrinkles, hyperpigmenation and other discoloration
"Some consumers get laser skin treatment by itself. Others have laser skin treatment in combination with face lift surgery. Qualified plastic surgeons can customize treatment to help anyone put their best face forward. That, in part, contributes to its popularity."
The ASPS explains consumers' laser skin treatment options this way: "Skin rejuvenation and resurfacing can be achieved in a number of ways, ranging from laser, light and other energy-based treatments to chemical peels and other non-ablative methods."
The FaceForum.com article covers everything from laser skin treatment basics to laser skin resurfacing to help consumers understand what ablative and non-ablative laser techniques are, how they differ and how laser patterns affect outcomes and recovery.
Consumers can read the full article, learn more about facial cosmetic plastic surgery and laser skin treatment (i.e., laser skin resurfacing, laser skin rejuvenation) or access a board-certified surgeon database and active user discussion board at FaceForum.com.
About FaceForum.com: "Ask questions, get answers and share your experiences!" As the premier Facial Cosmetic Plastic Surgery Forum & Information Website, Face Forum provides consumers with timely answers to cosmetic surgery questions like: What's new? Is this procedure right for me? How much will it cost? We also offer free, 24/7 access to our board-certified surgeon database and our active user discussion board.
###