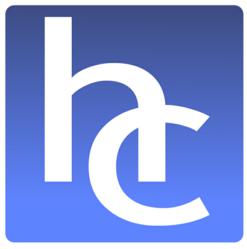 Filling the cup of need in people's life
Miami, Florida. (PRWEB) February 09, 2012
Helpcup, the newest social media platform designed to connect individuals and charitable organizations interested in receiving or donating charitable donations or services, recently raised $2500 in charitable donations for local individuals in need. Through Helpcup's services, struggling individuals all over the world have the opportunity to gain the help they need by creating personal, online profiles through Helpcup.
By creating free membership profiles on Helpcup, three individuals recently benefited from the social networking opportunities that Helpcup provides. One such individual, who was hospitalized as a result of his poor health, was also in danger of having his car repossessed. Through Helpcup, a local charity helped raise funds for his cause, and thus he was released from the hospital without having to face past due car payments. Another member, a woman with three rescue dogs, gained help from other Helpcup members after they generously donated food to keep her dogs fed. Finally, a third member of Helpcup, a cancer patient, received financial help for his medical bills. By having the opportunity to explain their financial situations through their individualized profiles, these individuals were able to connect with charitable organizations and other generous donors to gain the assistance they so desperately needed.
Helpcup is always looking for new members to join the cause. Helpcup welcomes all individuals and charitable organizations to make their personalized profiles on Helpcup today and begin to change their life, or someone else's, forever.
For Donors:
Helpcup is an easy, cost-effective social-networking tool that gives members a platform to give, or receive, charitable aid. As a donor, members can search for specific charitable organizations, types of charity or struggling individuals all over the United States that can benefit from their generosity. Through Helpcup, donors can offer professional services or make a secure donation to a specific company or individual. As a result of their generosity, donors benefit from free advertising on Helpcup, and may qualify for a tax-deduction for them or their business.*
For Recipients:
Helpcup is an easy, cost-effective social-networking tool that gives members a platform to give, or receive, charitable aid. As a potential recipient, members have the opportunity to create posts explaining their situation and how a donor could help them. Through Helpcup cannot guarantee help will be provide, it promises to put you in contact with companies and individuals best-suited to assist your situation. Should you receive help on Helpcup, they also encourages—but does not require—members to "pay it forward," and possibly show others the same generosity that was once provided to them. In order to maintain the integrity of Helpcup, and prevent the misuse of our donors' generosity, Helpcup asks that all potential recipients are honest when posting a request for assistance. If their request for help is monetary, they will also be asked to fill out a benevolent application for assistance before receiving any donations.
*Please consult with your tax advisor before claiming a donation with the IRS. Not all donations are tax-deductible.
###