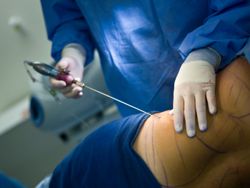 Park City, UT (PRWEB) February 09, 2012
When it comes to laser liposuction, selecting a plastic surgeon may just be the tip of the cannula. According to the American Society of Plastic Surgeons, the number of liposuction procedures in 2010 has risen above 200,000. This rise has been driven by a plethora of new lasers and expanded use of them by plastic surgeons.
LipoSite.com contends that rapid advances in laser liposuction mean that consumers have to do some research to learn what is best for their situation. Because of that, the site urges consumers to take an active interest in the techniques and equipment their plastic surgeons use, encourage them to choose and why.
"When a firmer body is just a procedure away," explains Shawn Miele for LipoSite.com, "some people overlook their own role in making what can ultimately be one of the most important and permanent decisions of their lives."
"The primary goal of an experienced plastic surgeon should be to help patients navigate the laser liposuction process. They should guide them to choices that will most benefit them and their body types. None of that information should remain a secret."
LipoSite.com, he asserts, wants consumers to understand their options. To that end, the website has added a free online article to its database. It outlines key points to consider before penciling laser liposuction into their calendars or day planners.
"Basically," adds Miele, "anyone who's a traditional liposuction candidate is a good laser liposuction candidate."
"That usually means they're in good health, close to their ideal body weight and have fatty deposits despite eating well and exercising. But, their plastic surgeon should still tailor treatment to meet their individual needs."
What differs most among the laser-assisted liposuction options Miele says consumers often ask about – like SmartLipo TM, CoolLipoTM and ProLipo PLUSTM – is how they are carried out. Some utilize one wavelength and others multiple wavelengths. Some treat small areas of the body and others large. Some eliminate fat; others firm up skin, too.
"In any form of laser lipo, concentrated low-energy laser light liquefies fat in targeted areas. Once it's a liquid, it's easier to remove than solid fatty tissue is with traditional liposuction. Incisions are small so there's less inflammation, bruising and bleeding. Pain is less intense and recovery times are shorter. Sedation is generally lighter, as well."
Other similarities can include:

1 to 4 hrs. of procedure time
Initial downtime of about 1 week
Full recovery expected in 1 to 3 weeks
Results visible sooner than with traditional liposuction
The full, free article compares alternatives and helps consumers understand their options. It is now available at LipoSite.com. At the site, consumers can learn about the risks and benefits of various body contouring procedures, share their thoughts on body image with others and search for board-certified plastic surgeons in their area.
About LipoSite.com: What began as a girlfriend-to-girlfriend resource for information about plastic surgery after weight loss (in 1998) has grown into a full-fledged resource. Consumers can read articles about liposuction and related procedures, search our board-certified surgeon database and verify doctor credentials online – for free – 24/7.
###