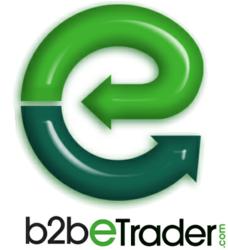 St. Petersburg, FL (PRWEB) February 09, 2012
For millennia, humans have been trading goods with each other along trade routes connected to major cities and empires. The trading post was a place where a person could exchange valuable goods and hear about the news of the world. Back then, there were no such things as newspapers or a postal service of any kind. What a person heard within their locale was all there was to know. Knowing how things are done now, it is amazing to think that the world worked just fine for millions of years relying on nothing more than word of mouth.
The industrial revolution brought an end to all of that. Fast forward into the 21st century, and mankind now has access to more news than can be borne. If something happens on the other side of the planet, everyone learns it in a few seconds. That is the power of the World Wide Web. It allows people to form immediate connections that would not have been possible otherwise.
All this connectedness has its ups and downs. Even though individuals could connect with all kinds of people who share similar goals and interests, oftentimes they do not due to lacking starting premise. One website is changing that! It is bringing back the best of a time that existed long before the Internet.
B2BeTrader is the world's first e-trading post. It is a place where business owners, both big and small, can meet up with each other to not only exchange used equipment but also to discuss what is important in their respective sectors of the economy. It is a place to hear about events that rarely get reported, a place to learn about the business world firsthand from those who live its realities every day.
There is also something rather primal and human about bartering. When one doesn't have a currency working as the intermediary, it can sometimes make transactions go much more smoothly. Quite a few of us wind up spending hours and hours negotiating prices for equipment. By returning to the old way it was done, the deal tends to go through faster because each party has some very concrete limits. One person trades a commercial stove for another commercial refrigerator, and that's that.
For many, it simply helps to know locals who are in the same business they are. B2BeTrader is the online grapevine where people can find out what sorts of businesses are succeeding, which ones are failing, and how to best handle their local economy.
"We've found out there is a core contingent of our audience who uses B2BeTrader just to network," said Jovan Haye, CEO of B2BeTrader, "and it makes sense because that's how we all did it back in the day. You would take your goods to a trading post, meet with the person on the other side, and you would learn about your world that way. It is sort of the same thing that is going on nowadays too. Each little sector of the economy is like its own little village, and we are the online gathering place where all of the news is spreading."
The pioneers of long ago built up trust and learned about new opportunities through the use of the trading post. Now that the world is far more connected than we could ever have imagined, it is nice to see a new company bringing back the benefits of this time-tested establishment. Perhaps calling B2BeTrader an "e-trading post" is not the best way to describe it. The site is more like a giant hub of small communities all centered on specific business niches. A person can find anyone, but more importantly, that person can find someone who can help to build the business.
###